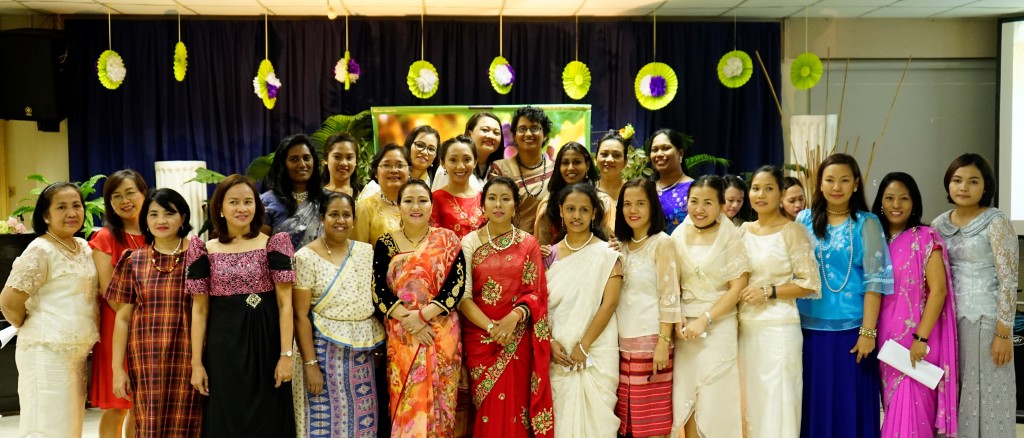 There was an undeniable air of excitement in the chapel that afternoon of March 20. Women dressed in their Sunday best continued to arrive while some were already in groups exchanging greetings or taking pictures. The place was beautifully set. Warm soft lights gave a pleasant glow to the flowers and fruits strewn around the room, lending a fresh garden-like atmosphere to the indoor setting.
Around 2:00, the emcees went on stage while everyone settled into their assigned tables. Thus, the Partners in Ministry (PIM) Graduates' Banquet began. With the theme "Fruits That Last", the special event was a celebration of the fruits of changed lives – lives where God's faithfulness was displayed among 23 graduating PIM students from eight countries.
Through various settings, some graduating candidates that were interviewed shared about the areas in their lives where God has caused growth through PIM.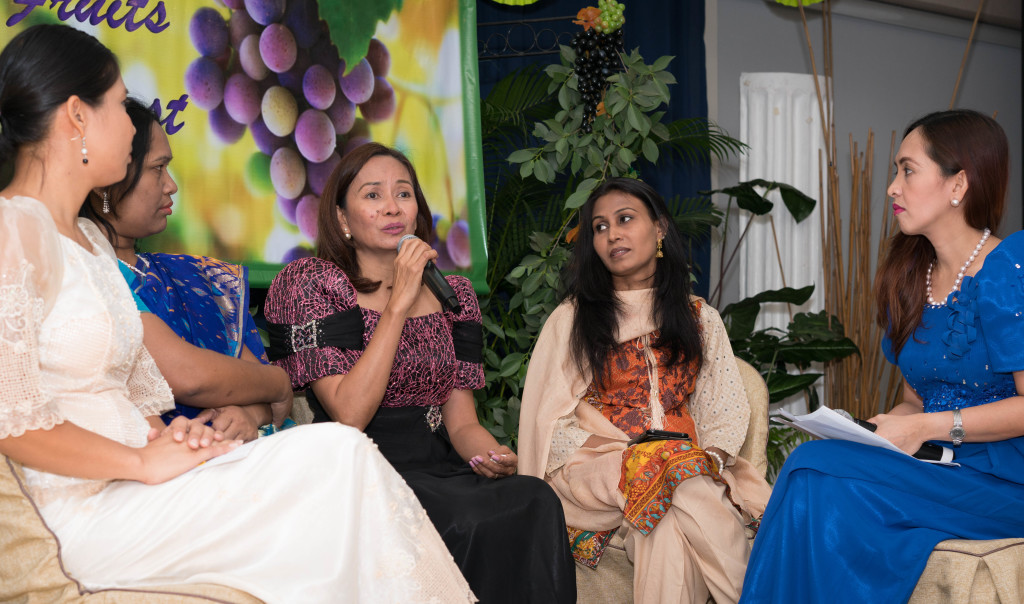 Being the biggest supporter of their husbands is another way they experienced change. Some of them who had jobs of their own before coming to IGSL thought that the best way to support their family is to earn a good income. Now, they see the importance of having one vision as they serve alongside their husbands. According to one of the graduating candidates, "I am now a big part of his life as a minister. I pray for him and do ministry with him."
It's Personal
Each one of them said that the classes they attended in PIM were really meaningful. Whether it is in walking daily with God, or forgiving others, or raising a teenage daughter, their weaknesses and struggles have slowly become areas of growth.
PIM instructors became to them like mothers or older sisters who personally guided, discipled, and mentored them. Through Iron Sharpening Groups (ISGs), the students felt free to be themselves and to share their lives with one another in an environment of trust and accountability.
Ministry Matters
PIM students gained a bigger heart for the Great Commission. Classes such as Reaching Your World helped them understand more deeply about making disciples and their ISG leaders modeled discipleship as a lifestyle. Most of them mentioned gaining confidence in sharing the gospel through witnessing blitz.
Fruits That Last
Together with their husbands, these women are set to participate in God's call to plant, grow, and reap a ripening harvest in His ever expanding vineyard. Some of them will minister in remote areas giving free English lessons to youth and children as a means of improving their education and reaching out to the next generation. Others will minister to women and fellow pastors' wives, sharing life-changing lessons to others who will in turn disciple others. Some will update and contextualize evangelism and discipleship materials to fit their culture better, while others will disciple fellow couples and families in the military.
It is our prayer, that as they abide in Jesus, the True Vine, they will indeed bear much fruit. Fruit that would remain. Fruit that will last.
More photos here