Khon Kaen is a 45-minute flight northeast of Bangkok. We were welcomed by our precious IGSL alumni that night with fellowship and heavenly tasting Thai food! We had brilliant interpreters!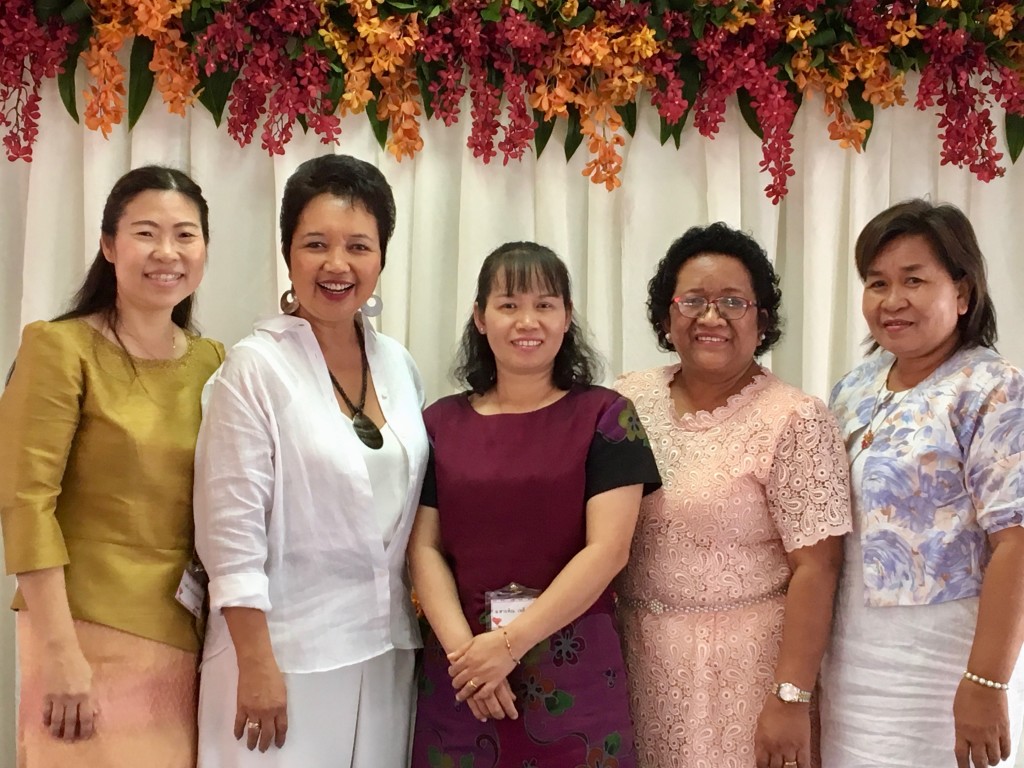 Rejoice with us!
On June 3, 2017, the hard work and amazing discipleship skills poured by these women (from left: Phailin, me, Saipin, Nancy and Pom) upon nine pastors' wives paid off! We graduated the second generation of Thai pastors' wives – three are from Laos and six are Thai.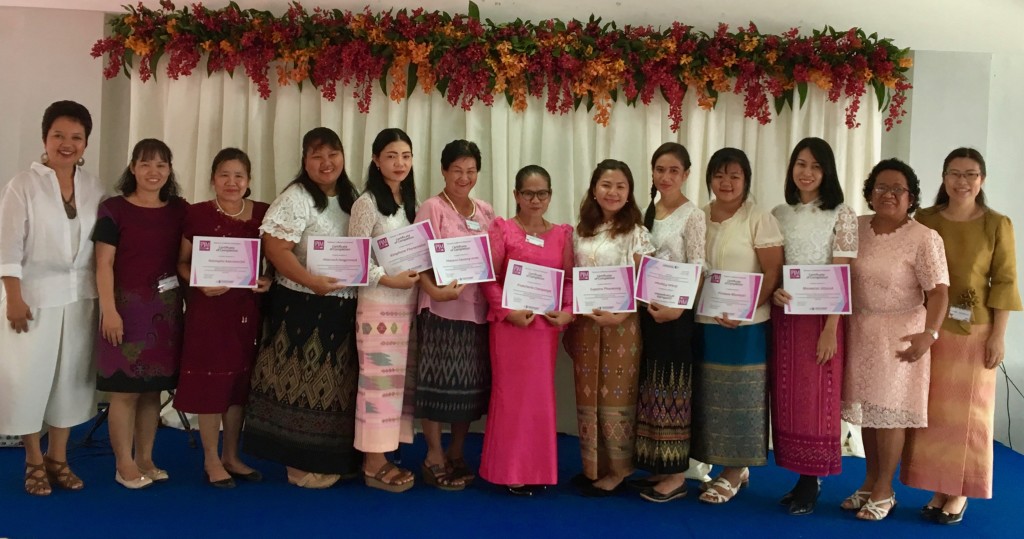 The Partners in Ministry Extension graduates brought their pastor husbands so that they too could be blessed and "exhorted" to give time to family and to Sabbath rests with their Master Jesus. They are so grateful for the two-day seminar talks we gave. One of the messages given to pastors talked on Finishing Well. We also gave two Marriage and Parenting sessions.
Article written by Leah Darwin (Director, Partners in Ministry Extension)