These past four months our school has gone through different journeys into the unknown. We are continually facing different valleys because of the pandemic, sending our students home, keeping our school afloat, struggling with budget concerns, etc. With the valleys also came mountaintop experiences that only God could orchestrate. In all this, we have come to know more deeply the God of valleys and mountains.
Let us share with you one of our stories in this journey, that of our Northeast Indian students as told by Athem Keishing (MDiv 2020).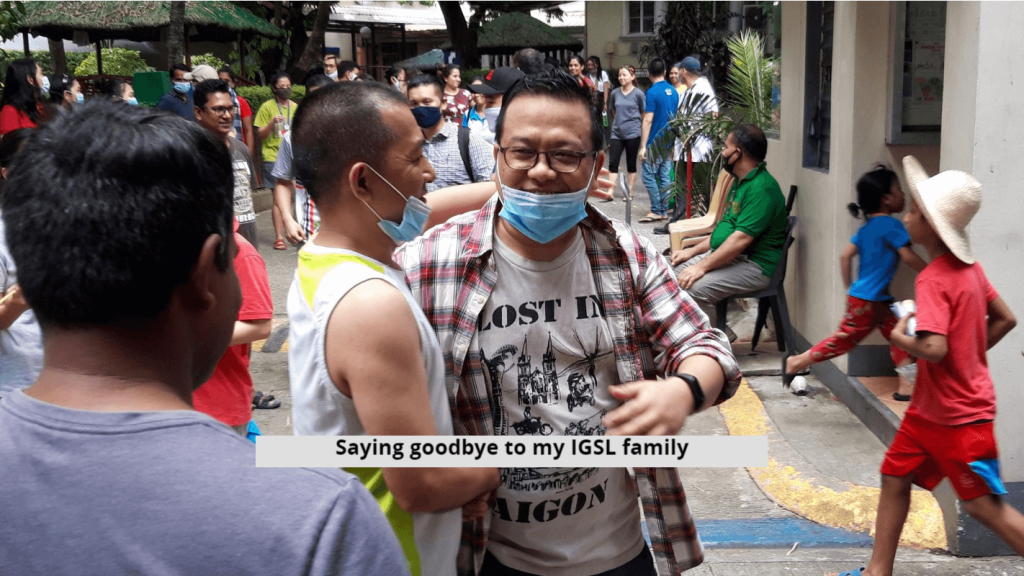 Our wait for going home was over! The Indian Embassy in Manila had finally arranged a charter flight to Guwahati for stranded Northeast India students on the 24th of June. I was excited to go home but at the same time concerned, since I didn't know what to expect.
With our belongings packed and armed with PPE and the assurance of God's presence with us, we bid our farewell to the IGSL community and headed for the airport. There were 8 of us traveling together. Three members of our group planned to fly all the way to Guwahati, but Mang's family and I requested the Air India staff at the check-in counter to allow us to deplane with our luggage in Delhi and fly directly to our home state. I was happy that they told us we could do so. Things went smoothly, from check-in to the immigration counter.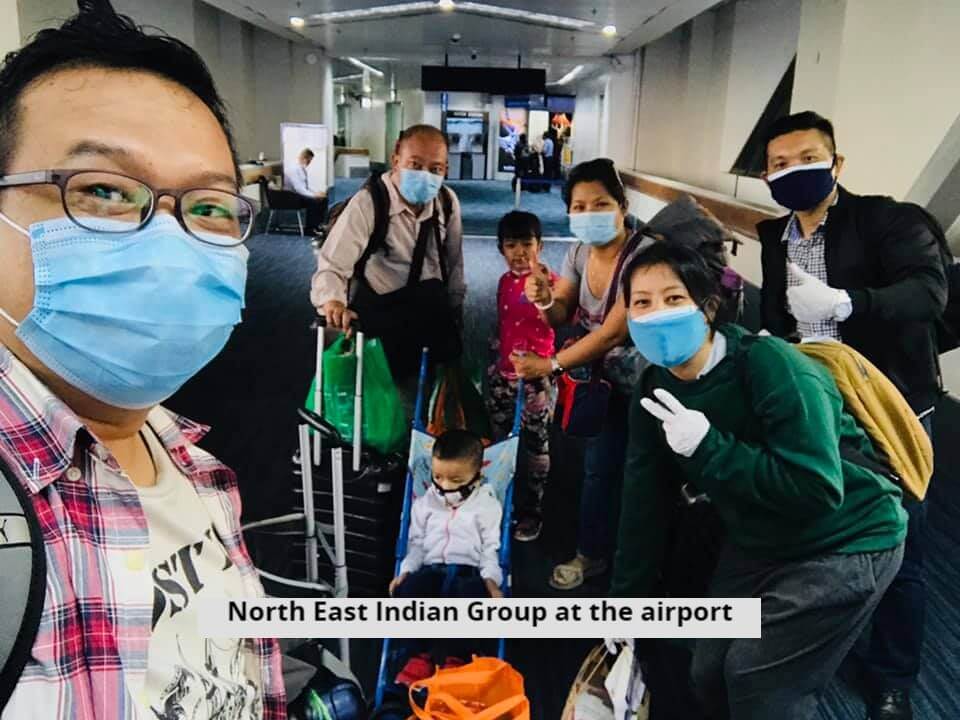 When we arrived in Delhi, Mang's family and I were told that we would not be allowed to deplane since, according to the flight log, our final destination was Guwahati. We tried our best to negotiate with the airline staff, but were told it was not an ordinary flight in which anyone could get down where they chose and that immigration would not allow us entry. My mind was flooded with many questions about how we could go home and what would happen when we arrived in Guwahati. I could not contact anyone as I didn't have an Indian sim card.
Even in the midst of uncertainties, I believed that God had already made a way for us. When we arrived at Guwahati, our bags were missing as they had been taken down in Delhi. For the second time, we tried to make arrangements to travel to our state with some Manipuri students who had already hired a bus and a travel pass from three state governments. I tried negotiating with them but they said they cannot help as we did not have the travel pass. We were left with no opportunity to continue our travel, and we were without our luggage.
The district administration of Guwahati arranged for us to be tested and taken to the government quarantine center. Though this seemed not to be the best choice, we took it as God's direction for us to rest and wait upon Him as we were tired from the journey. After four days we were allowed to move out of the quarantine center.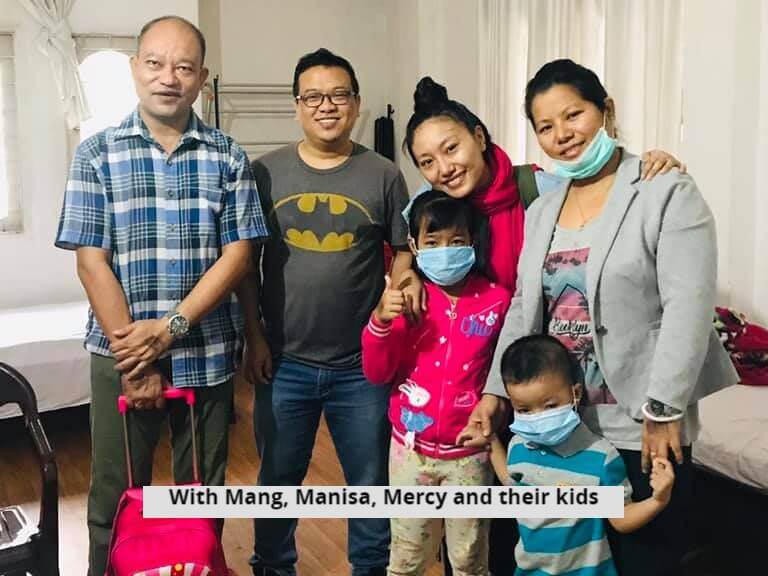 In the meantime, our first swab test in Guwahati came out negative. We were happy when we were told we would be able to fly home on the 29th of June. However, during the security check-in, we were not allowed to pass through as they saw our arms stamped by the government quarantine center which stated that we should be quarantined for 14 days and not travel. Another valley to journey. We made several calls with some of the high officials in the airport authority of India. However, Air Asia did not allow us to travel. Sadly we came back to the same guest house where we were the night before to stay until the next scheduled flight on July 10th.

By this time I was already questioning the Lord, asking why he was allowing this to happen. But Romans 8:28 reminded me that "…in all things God works for the good of those who love him, who have been called according to his purpose." Though we were in the valley, this encouraged me and gave me joy in the midst of suffering and uncertainties. We thanked God for the guest house owner from Manipur, who allowed us to stay when other hotels or guest houses were not willing. I took this opportunity of being stranded as a retreat. I enjoyed the home-cooked food and spent time with the Lord. However, soon after, some of us lost our sense of smell and taste. Mang came down with fever and had no appetite. Our situation was getting worse, but we continued to spend more time in prayer in our rooms. Mang was taken to a clinic for a check-up, and we prayed for his healing and ours. We monitored Mang's health daily, but he was not getting better.
July 10 was finally our day to travel to our state, but due to Mang's health condition, he and his family could not travel with us. With a heavy heart, we had to leave the family behind and proceed on our journey. I came to know later that day that Mang's condition had worsened, and he had been admitted to the ICU. My trip went smoothly, and I arrived at the hotel in Imphal, Manipur where I had to be quarantined again. After a few days, there was another round of swab tests, and this time my result was positive for COVID-19! Another valley to conquer!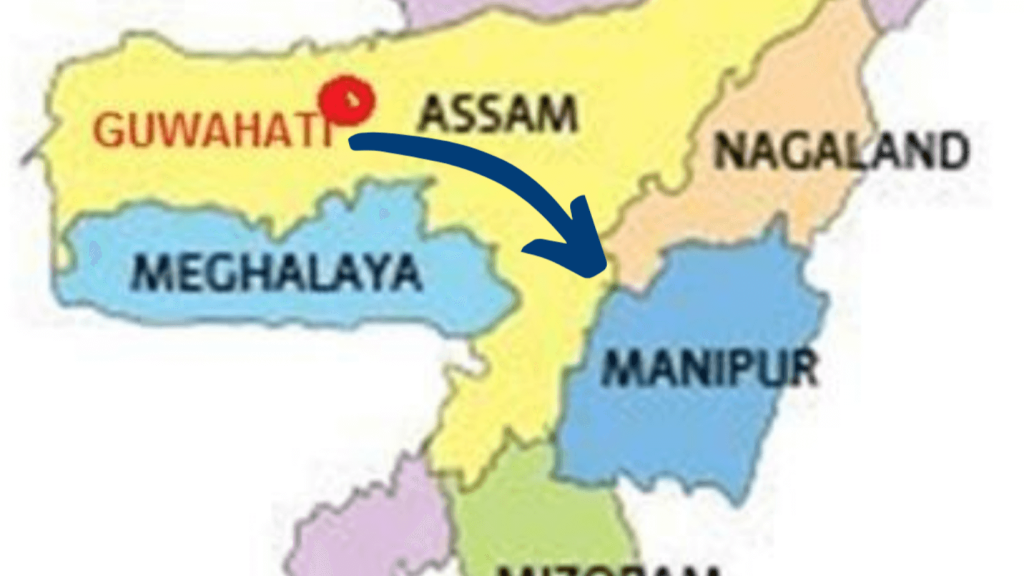 I was taken to a COVID care center around 9 PM on July 23rd. At the center, instead of being well cared for by a medical team, I was just given a phone number to register myself and some medicines to build immunity. I also had to find my own bed. As I settled down in the room with twelve other COVID patients, I realized how unorganized the center was. I found out that some patients had died after staying there for more than a month. The thought of staying with other patients and staying longer discouraged me.The fact that people with COVID were being stigmatized and embarrassed concerned me too. With all these thoughts, I kept questioning the Lord about the whys and whats in this journey. I came across Job 2:10 that says, "Should we accept only the good things from the hand of God and never anything bad?" These words from Job gave me the courage to face any suffering because God will be glorified in the end.
While waiting to be retested I received the sad news that Mang had passed away due to COVID-19. I was shocked and angry at the same time. I cried over the loss of Mang. It was a long journey for all of us, but for Kuya Mang, as I call him, his direction changed. Instead of going home to his hometown, he went home to be with the Lord. But in the midst of all this, the Lord was comforting and healing me.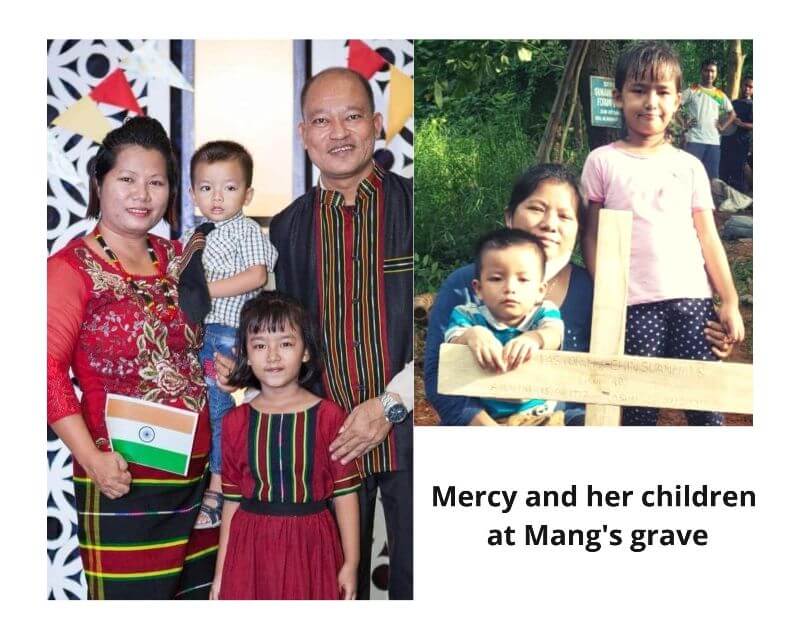 After several weeks of agony and waiting, my third swab test came out negative. I thank the Lord for my IGSL family who encouraged me through prayers and love. There were also other Indians who traveled with me who became an encouragement. I spent 43 days in five quarantine facilities, but the Lord was with me and never forsook me. As of this writing, I am finally out of the quarantine facility and reunited with my family. I want to proclaim that though we journeyed through many valleys, God's presence was our mountain top experience. He allowed me to go through these trials for a purpose and for His glory. I am now COVID-free but indebted to the Lord for His grace and mercy for the rest of my life.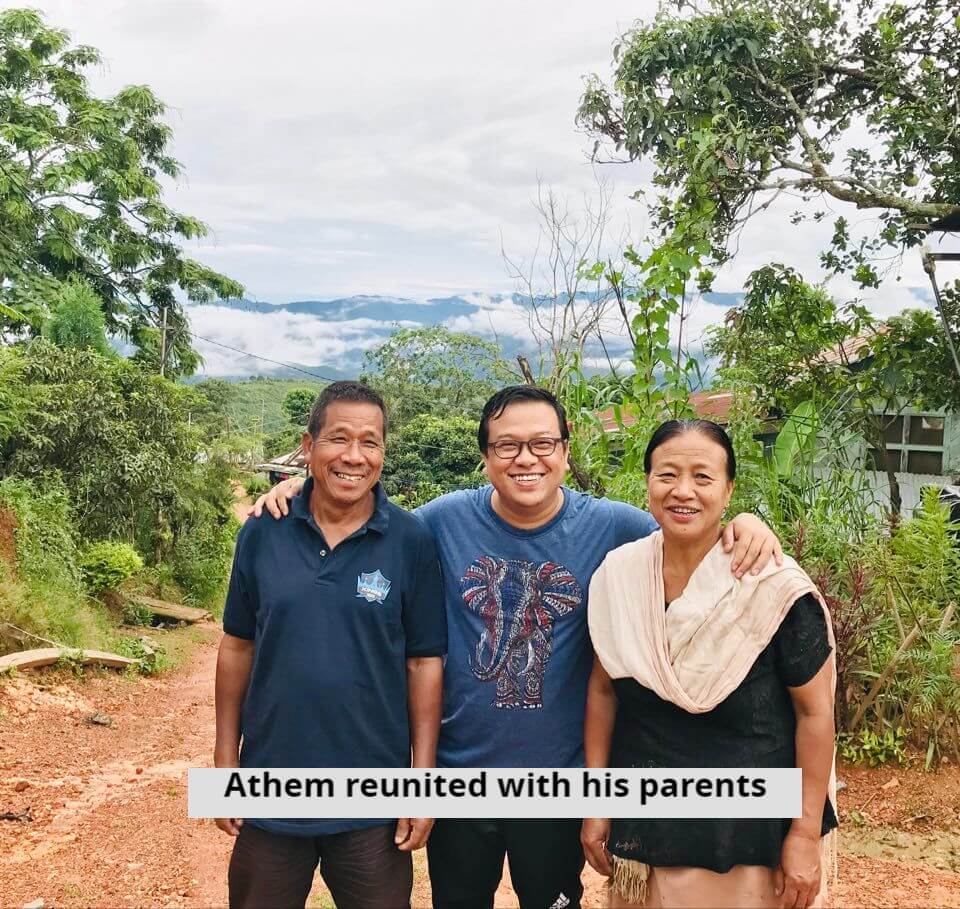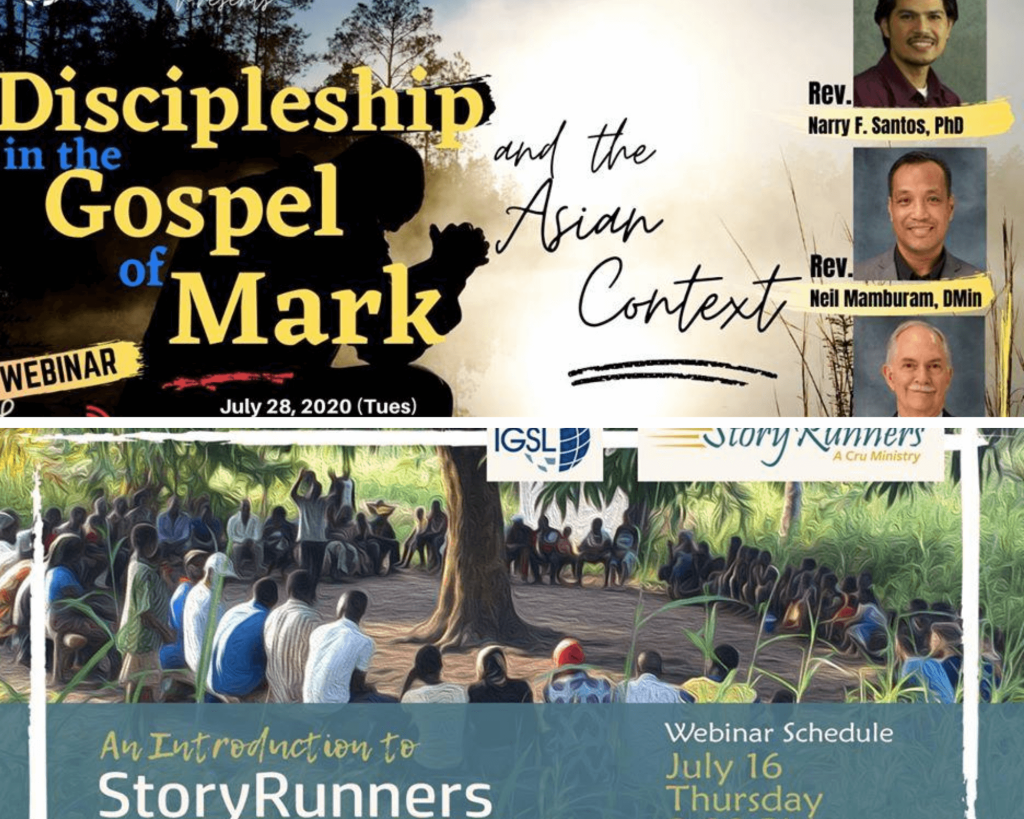 Even while going through valleys of loss and discouragement and mountaintops of God's provision and charter flight miracles, IGSL is charting unprecedented ways to widen and deepen our reach. Previously, we shared that our campus may be closed but IGSL education continues. We started offering webinars on July 14 as well as an online class from the Doctor of Ministry (DMin) program before month end.

The webinars "Exploring the Challenges of Digital Ministry: From Baby Steps to Best Practices" and "An Introduction to StoryRunners" helped the greater body of Christ adapt to ministry needs both in a Covid- and even a post-pandemic world. The DMin online class addressed the question "How can we become faithful followers of Jesus in the midst of suffering and pain?" through the discipleship principles found in the gospel of Mark as applied in the Asian context. Through Facebook and Youtube streaming, IGSL students, alumni, and other church leaders who attended were encouraged to use technology and other available tools to share the gospel, preach, teach, and minister right where people are. We look forward to the upcoming school year 2020-2021 as we start making IGSL training available to more students throughout Asia and the world.