Metamorphosis: The Growth of a Creative
Alumni Feature: Glenda Resurreccion
(MA in Transformational Teaching and Learning, 2016)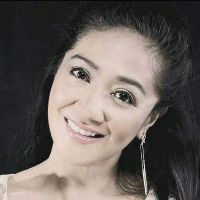 In November 2016, Glenda Resurreccion and Anastacia Film Productions launched the film Owl Butterfly and championed an awareness campaign against Child Sexual Abuse (CSA), focusing on CSA detection, prevention, immediate response, and the 7 Steps to Trauma Recovery. She had since then given talks in schools, churches, and communities all over the Philippines, as well as in different government agencies including the Office of the President, Malacanang.
But behind this creative project that touched and launched a transformation in the lives of many is Glenda's own metamorphosis, a journey of change, healing, growth.

Personal Transformation
At 14, Glenda was into occultic meditative practices. Then a friend shared the gospel with her and another one taught her to read the Bible. One of the verses that really made an impact on her is found in Galatians which says that those who practice sexual immorality, idolatry, witchcraft, and other acts of the flesh will not inherit the kingdom of God. Glenda left her old ways and interests in the occult as she found joy in walking with Jesus and being welcomed into His family.
Creative Work and Transformative Education
Glenda has had many artistic pursuits over the years starting with theater training at age 15. She went on to voice award-winning ads, hit Tagalized TV series, as well as evangelistic projects for international ministries, among others. Her rich experience in the creative industry and as a college teacher provided a good foundation for her call toward advocacy.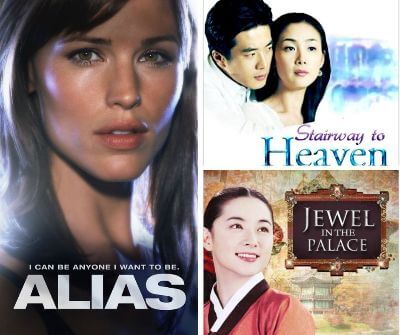 In 2014, Glenda and a friend wanted to work together on a film. Glenda had a completed screenplay on childhood sexual abuse, but it had been buried for years as she saw no future for it. But God used those intervening years for her to learn about a very sensitive and painful issue by putting actual rape survivors in her life. Having known very little about the topic when she first wrote the script, she then researched comprehensively for 10 months, interviewed sexual abuse victims, and later did major revisions on the screenplay.
While taking on this big project, Glenda was taking up MA in Transformative Teaching and Learning at IGSL, where she learned to value research, critical thinking, and collaborative work. These became invaluable as she self-studied scriptwriting, wanting to bring her screenplay to a level on par with the work of professionals. To date, as the CEO of Anastacia Film Productions, she sees the impact of her IGSL training in working effectively with her team and in ensuring the high quality, authenticity, and relevance of their projects.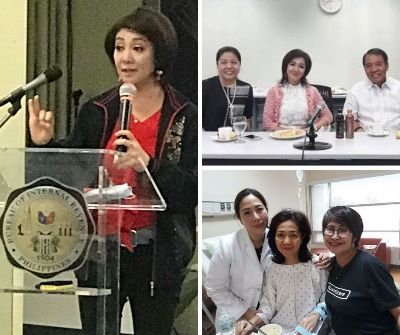 Healing and Growth Amid Challenges
As if the rigorous learning and work that the film entailed were not enough, another challenge came when Glenda was diagnosed with stage 3 cancer in January 2018. But even then, as God provided enough strength while going through chemotherapy, she continued her advocacy. With the endorsement of the Philippine Commission on Women, the film continued to be shown in different government agencies and in communities.
By God's grace, she had her last radiation therapy session on November 28, 2019. Her bout with cancer humbled Glenda. Her suffering may be different from those of sexual abuse survivors in her audience, but their battle scars form a genuine connection that opens a way to recovery. Another advocacy was also born as she wrote two books* and recorded a series of videos** on breast cancer survival.
This year, as the pandemic hit, their film showings and seminars were put on hold. But Glenda continues to be a strong voice against sexual abuse. In August, she held two webinars*** addressing pandemic-related abuses and protecting children from online sexual offenders. It has become crucial to educate parents and children on these issues, especially the dangers of the internet as schooling now happens online.
Into the Future
Glenda continues to seek God each step of the way in her personal life and in her advocacies. Her campaigns may take different forms to adapt to an ever-changing normal, but she desires to generate projects that provide a way of recovery for abuse survivors, jobs for co-workers in the creative industry, and a platform for the gospel to be shared.
*One is a free ebook, A Voice from the Cocoon available at http://www.thepinkytown.com/ and an upcoming book about managing the side effects of chemotherapy.

**Breast Cancer 101 Series by Ms. Glenda Resurreccion with GNPI Philippines: https://www.youtube.com/playlist?list=PLypBljsshSSgaHzE2qO2SoGlmStMMmEFY

***The webinar recordings are available on Facebook:
Equip the Women, Empower the Children: How to Protect the Family Against Pandemic-Related Abuses https://www.facebook.com/watch/?v=614072999298422

Web-Smart Parents, Web-Smart Kids: How to Protect Our Kids from Online Sexual Abusers https://www.facebook.com/watch/?v=315010113085088