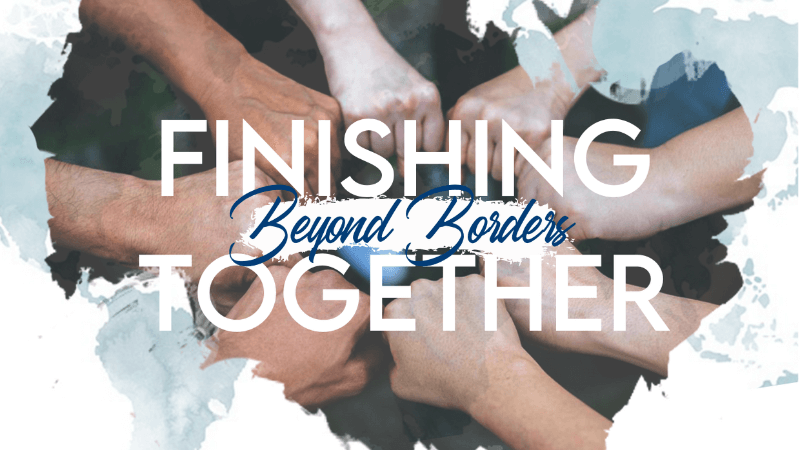 Dear friends,
On May 29, 2021, we celebrated our 35th Commencement Exercises online. It was a joyous occasion indeed, especially for the graduates and their families. Having many of you witness the culmination of their IGSL training made the day more meaningful because you have played a significant role their equipping as leaders. Together, we have launched 56 leaders into the mission fields where God has brought or will bring them to.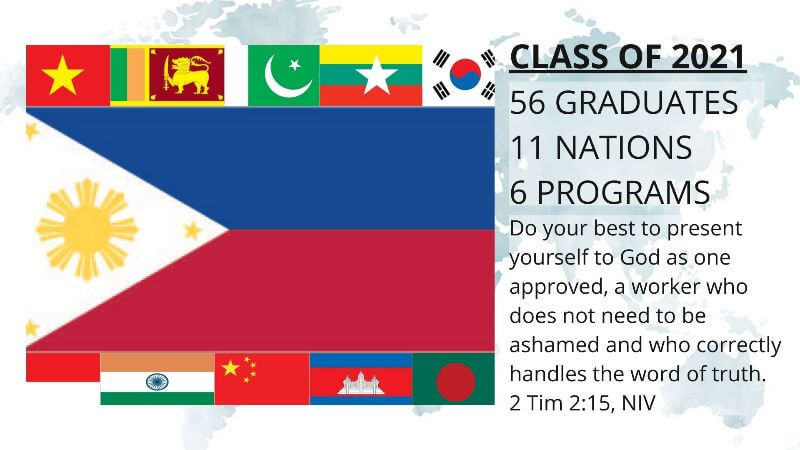 Let me share this message of thanks from one of the graduates, Timothy Daniel Castro (MA in Transformational Leadership), who represented the scholarship students during the online fellowship following the graduation ceremony.
On behalf of all the scholars and the whole IGSL family, I would like to extend our deep gratitude to every ministry partner of IGSL. Your prayers and generosity have been used by the Lord to confirm His calling for our lives. Your faithful support has taken great burdens off of our shoulders so that we could focus on our studies and enjoy what God taught us in IGSL.
It is through the powerful work of the Holy Spirit in and through your lives that has greatly helped IGSL to last as long as it has. My prayer is that the Lord would meet all your needs according to His riches in glory.
I firmly believe that generations would be eternally impacted from your investment in God's kingdom through your partnership with IGSL. Only heaven could reveal the full extent of how much God has used you all in helping fulfill the Great Commission.
From the bottom of our hearts, including all the churches and organizations we represent, thank you so very much!
Let us know how we can pray for you, dear friends. You may send your prayer requests to dr.crisuy@igsl.asia or simply reply to this email.
Yours for the fulfillment of the Great Commission,
Dr. Cris Uy
IGSL President