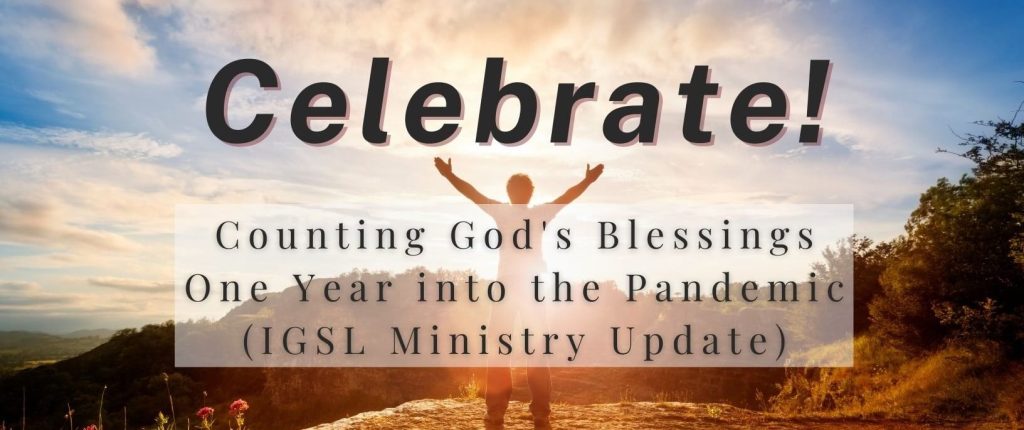 "Give thanks in all circumstances; for this is God's will for you in Christ Jesus." -1 Thessalonians

A year after the onset of the Covid-19 pandemic in our country, what are the things that we can be truly grateful for? Despite the many challenges we have faced as well as new ones arising, we at IGSL remember God's faithfulness and count the many ways we have experienced His presence and goodness.
Servant-Steward Leaders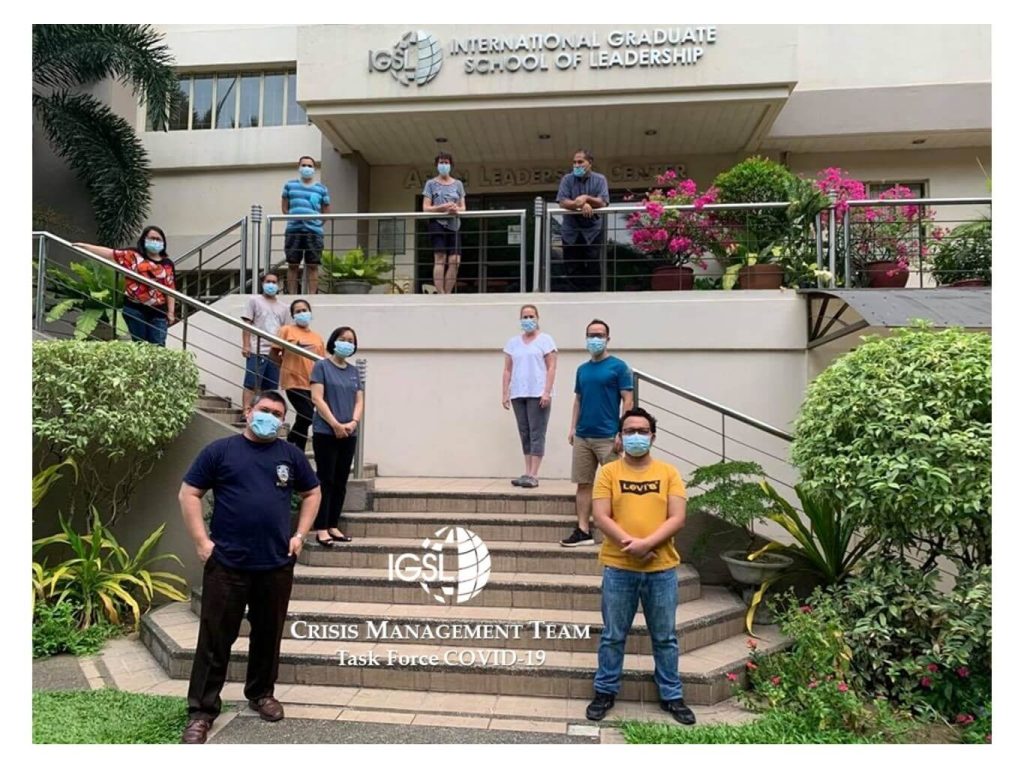 The Crisis Management Team (CMT) led the IGSL community of more than 300 people on lockdown, keeping everyone safe and making sure that there were adequate food and supplies available. We are grateful for this team of servant-steward leaders composed of faculty, students, and employees who humbly served the community.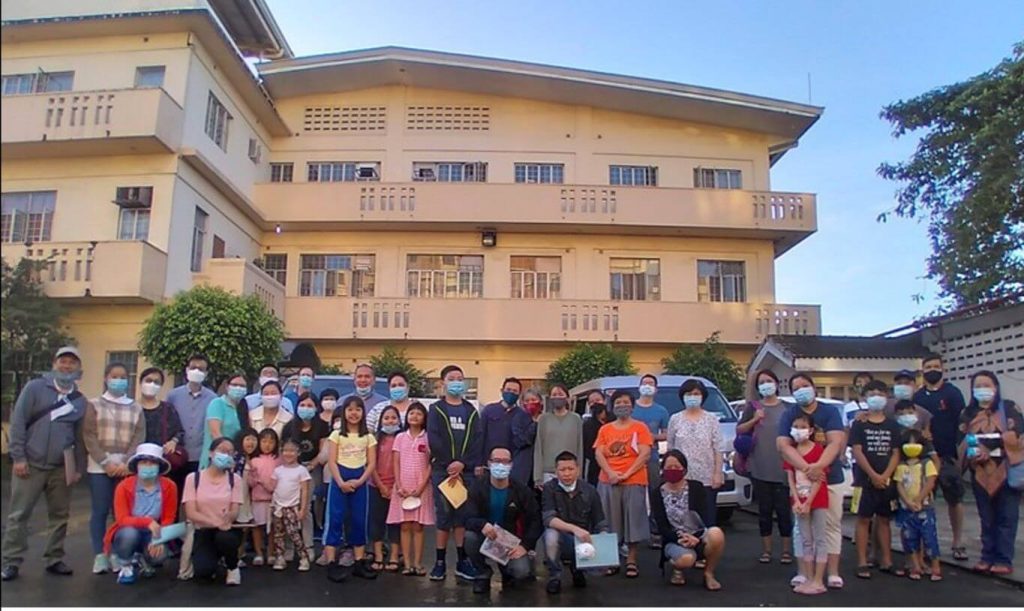 210 individuals sent safely back home to 18 different countries in 210 days at a time of constantly changing health protocols and domestic and international travel restrictions. It took more than 1,000 miracles from God for this to happen! We thank the Lord for the Homeward Bound Team together with the CMT and everyone who helped in sending IGSL students home.
Worshipping While Waiting
Worship sustained us and kept our focus on God. One of the gifts of community living on lockdown is being able to pray and worship together (observing proper health protocols, of course). We had outdoor prayer gatherings, online prayer and worship, Sunday worship service, and hymn signing on Sunday nights. We thank the Prayer Movement team and all who led us in prayer and worship, helping the community focus and depend on God in a time filled with uncertainties.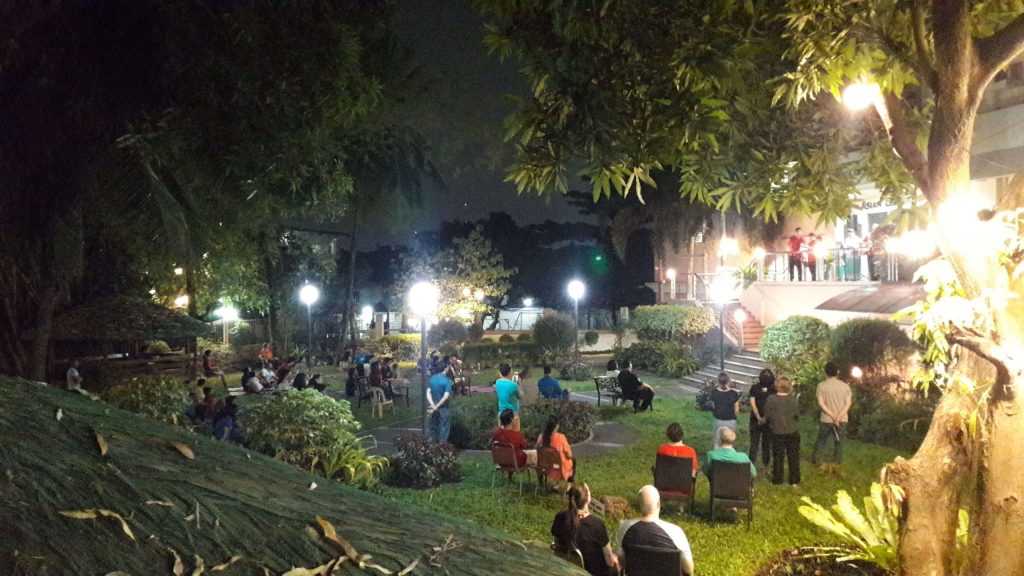 Outdoor prayer gathering on the first weeks of the lockdown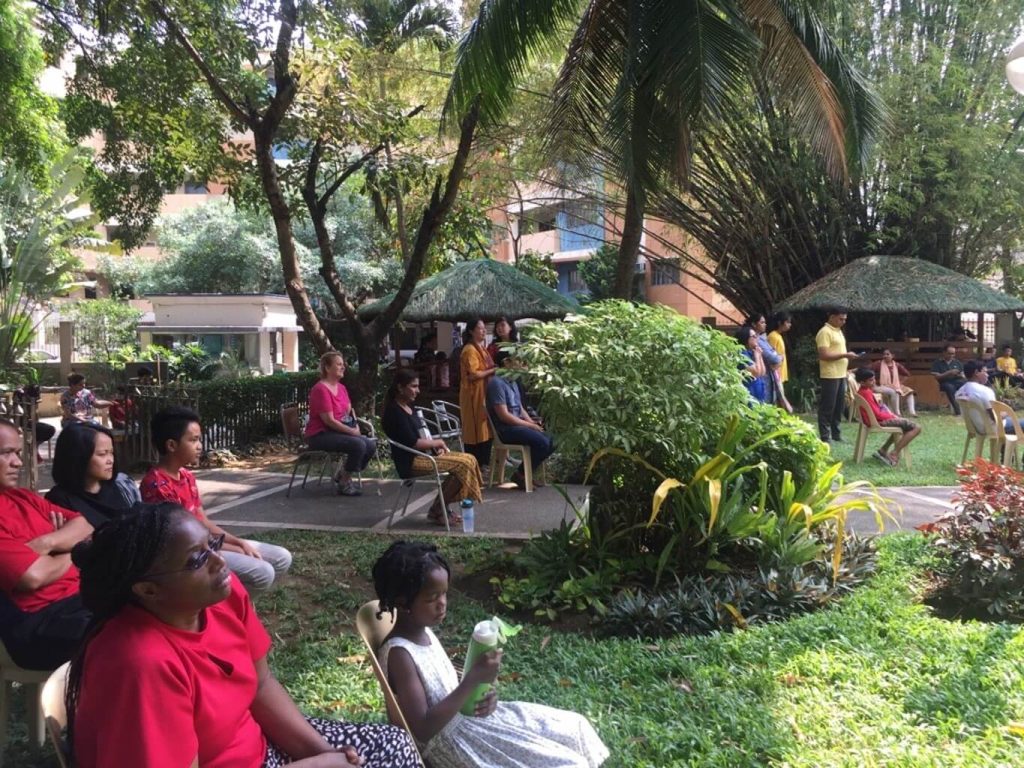 Sunday worship service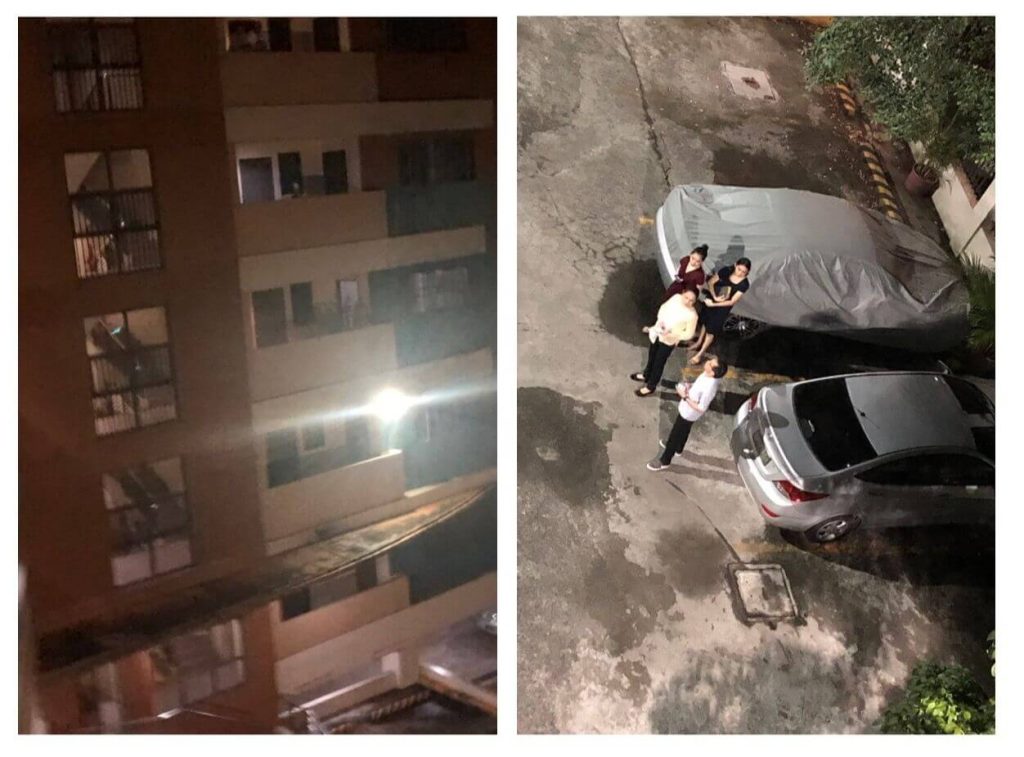 Hymn singing every Sunday night at Ezra House (faculty housing)
Goodbyes and Welcomes
We bid students and some faculty families goodbye. We treasure their years of serving at IGSL, but we are also excited for them in the new mission fields that God has led them to. We have welcomed 5 new full-time faculty couples, 1 associate faculty, and 1 couple as affiliate faculty. And earlier this month, Marlyn and I joined the IGSL family as I formally took on the role of president. I'm grateful for the opportunity to serve together with this dynamic community. Praise God for bringing new members of the faculty so that IGSL can continue developing servant-steward leaders for strategic impact in fulfilling the Great Commission!

Some of our new faculty are included in this photo:
Villanuevas, Montgomeries, and Prouts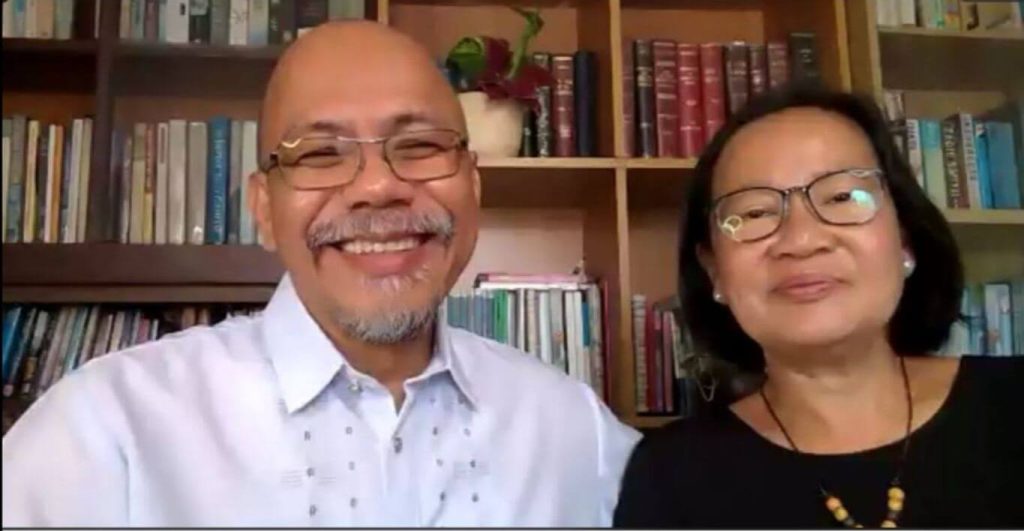 Dr. Cris and Mrs. Marlyn Uy
Borderless Education and Work
Everything is now done online! Classes, work, meetings, and even graduation ceremonies. IGSL's first-ever online graduation was held in May 2020. We praise God for technology and creativity that allowed us to continue equipping leaders in this unique season that presented limitations but also opened up opportunities for growth and expansion.
Another blessing we are truly grateful for is the fresh vegetables harvested from the IGSL back garden shared with the remnant community on campus. We thank God for his provision and for the Kuyas, Ates, and children who take care of the community garden!
How about you, dear friends? What are the things you want to thank God for despite the many challenges we continue to face? As you have done in the past, please let us know how we can pray for you. You can send us your prayer requests at cris.uy@igsl.asia.

Yours in Christ,
Dr. Cris Uy
IGSL President