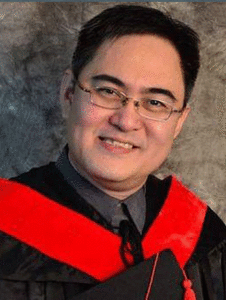 Ephesians 4:25-32
Eyriche Cortez, IGSL Faculty
February 19, 2019
People react in different ways about social media. Many are addicted to or controlled by it, while others completely abhor it.
A Chinese saying goes, "What has the power to heal also has the power to kill." Social media has the capacity to connect people online but also has the power to make us be isolated and insensitive to people's feelings.
This message is a call for us to be responsible in using social media instead of being reckless.
Here are five suggested principles to live by (B R I D G E) in a world of social media based on Ephesians 4:25-32.
Eph. 4:1 says, "I therefore, a prisoner for the Lord, urge you to walk in a manner worthy of the calling to which you have been called…" Simply put, our conduct as Christians in social media should correspond to our calling from the Lord.
In this world of social media and fake news, we have to stand for the truth. Verse 25 says, "Therefore having put away falsehood, let each one of you speak the truth with his neighbor, for we are members one of another." When we lie, we hurt not only our own reputation. We are also affecting the church because we are members one of another.
RESPOND NOT REACT.
Verse 29 says, "Be angry and do not sin, do not let the sun go down on your anger, and give no opportunity to the devil." Somebody wrote, "Emotional responses on social media are dangerous. Here's why…emotional moments tend to produce responses that are not reflective of who we are.
ISSUES NOT PERSONALITIES
We focus only on issues being discussed without attacking the personality. We disagree on opinions and ideas but maintain our respect towards the other person. The Bible reminds us, "With our tongue, we bless our Lord and Father, and with it we curse people who are made in the likeness of God. From the same mouth come blessing and cursing. My brothers, these things ought not to be so."
DEDICATE TO BUILD UP. Help people to think. Patiently explain issues to them. Some people react because they are not well informed of the issues. "Let no corrupting talk come out of your mouth, but only such as is good for building up as fits the occasion, that it may give grace to those who hear."
Somebody wrote, "Social media distances us from the impact of our words. We could say things and then walk away from our keyboard, being blind to how others would react to them."
GRIEVE NOT THE SPIRIT. Ephesians 4:30 says, "Grieve not the Holy Spirit of God, by whom you were sealed for the day of redemption." How do we grieve the Holy Spirit? When we let bitterness, anger, wrath, malice, and clamor grow in our hearts. That's why we're commanded, "Let all bitterness and wrath and anger and clamor and slander be put away from you, along with all malice."
Before responding to a post that has you run down, perhaps the best thing for you to do is to walk away and take a breather before writing a response.
EXEMPLIFY THE CHARACTER OF THE LORD
We can point people to Jesus with the light of our lives, eternal truth, and grace-filled interactions.
Ephesians 5:15 & 16 exhorts us to "Look carefully then how you walk, not as unwise but as wise, making the best use of the time, because the days are evil."
Keller quotes, "If your identity is in your work and not in Christ, then your success will go to your head, and your failure will go to your heart." In light of this message, if you derive your identity from the social media, and not from Christ, then all the "likes" will go to your head, and all the angry emoji will affect your heart.
I pray, that instead of becoming a fake version of ourselves online, we will reach out to people as light of the world, and salt of the earth. Let's build a bridge, not a barrier.