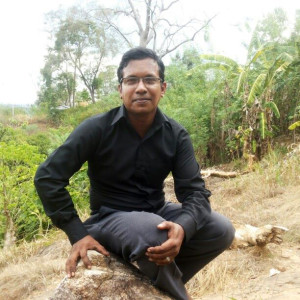 Back in 2007, the Rev. Sarath de Silva found himself in a crisis. His duties as full-time faculty at the Colombo Theological Seminary (CTS) in Colombo, Sri Lanka took up most of his weekdays. On weekends, he went to rural areas for ministry.
Thus, his two young children, Ezekiel and Sarah, were growing up missing their dad. And he could not take care of his sickly wife, Chanee, because he was often in the mission field. Sarath needed time off from ministry work to attend to his family.
IGSL sabbatical
Sarath and his family came to IGSL in 2009 after hearing about it a year earlier from his former discipler. The time was ripe as they have been serving for 19 years without taking a sabbatical.
IGSL life helped heal their family through lessons about marriage and parenting. They were able to spend quality time together and grew closer to each other. However, they almost quit when Chanee became seriously ill. Thankfully, God intervened miraculously.
Their time at IGSL also helped them realize what their next step in ministry will be. The education they received through different subjects and courses created an environment where God's vision for their lives were made clear to them as they were molded both academically and spiritually.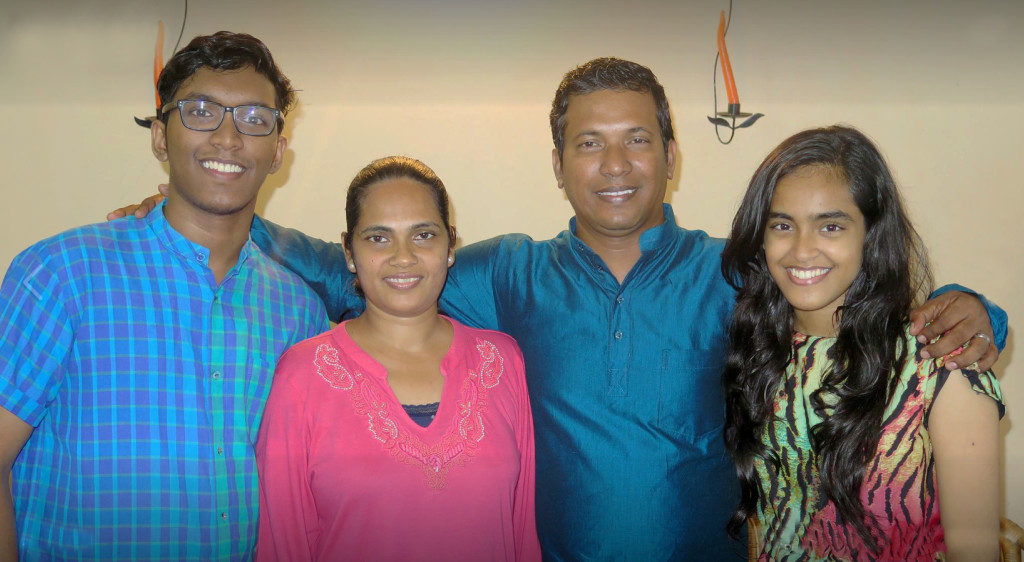 Sarath finished his MDiv in Church Planting, which allowed him to learn about the house church movement in India. It was a timely message, and he decided that he would apply it to the least-reached districts in Sri Lanka.
With their priorities in family and ministry re-aligned, the de Silvas left IGSL in 2012.
Onward Christian soldier
Now back in Sri Lanka, the de Silva family has met hostility where they minister. This is because the majority of Sri Lankans are devout Buddhists who view Christianity as an anti-cultural, foreign religion. Sharing the gospel is very hard since there are many barriers to understanding and accepting the message of the gospel.
Overcoming cultural barriers
Sarath's team overcomes the cultural barrier by understanding cultural values that are not anti-Christian and encouraging people to continue in them. They also dress in a very conservative manner when they go to Sinhala Buddhist villages. Loud sounds are minimized in worship services since Buddhists are used to the calm atmosphere of their temples.
Building house churches
One of the most difficult challenges is changing the way local church workers think. Because their concept of church has always been connected with a building and not people, they have difficulty grasping church planting and spiritual multiplication. They believe that a church should have a building within the second year of its existence.
But this conventional way of doing church poses risks. It is difficult to register a church in Sri Lanka, and bringing people to one place of worship could be dangerous since hostile groups could have it shut down by force.
However, it would be harder to take a stand against people meeting in homes in different neighborhoods. This, Sarath believes, is where the house church movement can make a quiet but significant impact in reaching people for Christ.
Together with his disciples, Sarath started holding prayer meetings in a certain village. After several weeks, they started their first house church there.
Church alive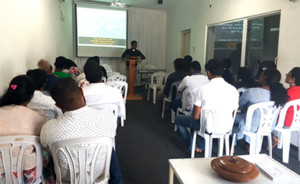 God has blessed the de Silvas' efforts in ministry. They now have multiple house churches with several new believers among them. God has also enabled them to rent a house nearby so that they can rest after the seven-hour journey it takes to get to the village.
Sarath's ministry team take turns going there, allowing him to train leaders and minister elsewhere. They have also been blessed with a training center where the house church leaders are trained.
In my Father's house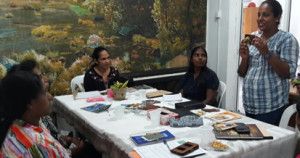 Considering his personal crisis some years before, Sarath thanks God for each member of his household and for a second chance to enjoy family life. Ezekiel and Sarah both enjoy studying and helping Sarath in the ministry.
Earlier this year, Chanee started teaching the PIM Extension course to these four ladies. They meet every Saturday morning.
Ezekiel provides technical support while Sarah helps manage their father's correspondence. Chanee works with women, mentoring and praying with them. She spends a lot of time praying for her family and ministry.
With his family and his household in order, Sarath is able to build house churches, one family at a time. Instead of focusing on the physical structure of a church building, the Rev. Sarath has found fulfillment in knowing that he has helped nurture the body of Christ by building up the household of God.
This online version is based on the original account written by Oliver Phil Quingco II in the book God of the Impossible (2016, OMF Literature Inc.)