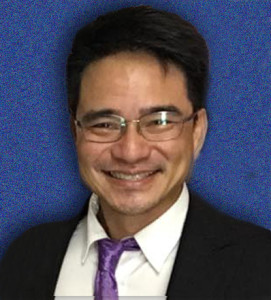 In 2013, Pastor Danny Urquico was put in charge of the entire Christ's Commission Fellowship (CCF) East Hub, a growing group of 15 churches all over eastern Metro Manila and Rizal province. A decade before that, he started the BInigyang laYA ni HEsus (BIYAHE) Jail Ministry, followed in 2007 by the Gabay sa Landas (GALA) Foundation, a shelter for street kids and children of the BIYAHE inmates.
He and his wife, Dawn, also lead short immersion trips to a community of Dumagat Aetas in the Sierra Madre.
Prisoners, street urchins, indigenous groups; people on the fringes; people who have fallen through the cracks—what could have inspired these particular outreaches?
Unlikely beginnings
Even before Danny's father left them when he was 12, he already experienced years of neglect and abuse. His father was part of a notorious gang in the 1960s and was imprisoned for about 15 years. Growing up in a dysfunctional family, he began smoking and drinking at a very early age. By the time he was 17, he was into drugs and would be so for the next 15 years.
Inevitably, Danny became involved with petty offenses that progressed to more serious crimes—carnapping, robbery, murder, gang rape. By then he was already married to Dawn but had relationships with other women. Vice and violence brought him many times at the verge of death, and he even attempted suicide twice. One time, while under the influence, he set out to kill his then-estranged family. However, their lives were miraculously spared when his two-year-old son's innocent laughter snapped him out of his murderous haze.
Breakthrough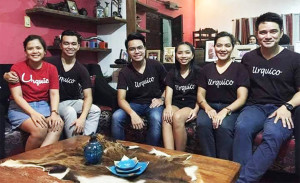 In late 2000 a fresh charge of frustrated homicide prompted Danny to call his wife. Dawn took him back. She had been attending CCF for the past several years and was part of a small group that prayed with her and supported her spiritually. She knew it was God working in her husband's life when she received that unexpected call.
From right to left: Danny Urquico, his wife Dawn, and their children.
Danny returned to his family and joined a CCF small group at Dawn's prompting, albeit reluctantly at first. It was on a dawn watch in January 2001 when Danny had his Damascus experience. He felt the Holy Spirit taking control of his heart, and he asked God to help him overcome his vices. And in that act of surrender, Danny finally released all the bitterness and anger against his own father that had festered for years and propelled him down his chosen path.
Lessons on leadership
From 2006 to 2012, Pastor Danny took up MA in Transformational Leadership in IGSL. More than the rigorous academics, the strong sense of community and relationship building embodied by the faculty and staff and which cascaded to the students made a significant impact in his life. He also found the IGSL family to be very intentional about discipleship, singling out his Iron Sharpening Group leaders, with key mentors who humbly serve and delegate leadership roles to students.
It's this same brand of leadership and community building that Danny Urquico lives out daily and shares to his co-workers and mentees.
Current ministries
More recently, Pastor Danny designed and implemented a rehabilitation program called Simula ng Pag-asa (Sipag) for drug addicts who surrendered under the government's antinarcotics campaign. It has been conducted in hundreds of barangays all over the Philippines. BIYAHE, GALA, and the missions to the Dumagat tribe are continually reaching and blessing many more lives.
Pastor Danny Urquico's biyahe, journey to redemption, has been a tumultuous one. But the redeemed journey he now lives is continually making an impact in many others' own journeys toward redemption and transformation.
*This online version is based on the original account written by Lessandra Berbano in the book God of the Impossible (2016, OMF Literature Inc.), including updated details from the article A drug addict's Road to Damascus published by the Philippine Daily Inquirer on April 16, 2017.