The ThM/PhD in Theological Studies and Church History programs forms scholar-theologians for the Asian church by equipping them to apply the insights of Christian theology in the Asian context and to tell the largely untold story of Asia's Christian communities. The ThM is a research-oriented degree that builds on an MDiv or sometimes, with supplemental coursework, an MA. The PhD is a research-oriented degree that builds on an earned Master's degree. It is the most advanced degree in the fields of Theological Studies, and is intended for those who engage in intensive and original research in a specific academic discipline. 
After completing a ThM or PhD in Theological Studies or Church History, graduates typically serve in teaching, leadership, or administrative roles in their churches, colleges, or seminaries, and continue writing and research projects designed to aid the church in living out its distinctive calling in the Asian context.

AGST's ThM/PhD in Theological Studies and Church History has a long legacy of preparing faithful leaders for the church and academy in Asia and around the globe. Today, our graduates serve as deans and presidents at Bible colleges and seminaries throughout Asia and beyond, and are leading the way in pioneering new resources for the Majority World church. 

Why pursue ThM/PhD in Theological Studies and Church History? 
Join a community of scholar-theologians being equipped to teach and lead the next generation of Asian Christians. 
Be equipped to be a thought leader in your church, academic institution, or by sharpening your skills in theological reflection, research, and communication.
Gain a credential suitable for teaching in an academic environment. The ThM generally qualifies one to teach at the MA and MDiv levels; the PhD qualifies one to teach at all levels of instruction, including PhD.
AGST's ThM/PhD program is accredited by the Asia Theological Association, and its programs are officially recognized by the Philippines Commission on Higher Education (CHED).

Program Distinctives 
Small-batch courses offer rich opportunities to learn from leading local and international faculty.
Emphasis on contextual reflection informed by close analysis of local realities, the great treasures of the Christian tradition, and the best insights of contemporary scholarship.
Students and faculty come from a rich diversity of cultures, backgrounds, and denominations, and unite around evangelical faith.
Mentoring from local faculty focuses on spiritual and character formation alongside academic growth and acquisition of scholarly skills.
Wide-ranging digital library resources to support student learning; physical libraries at IGSL and AGST consortium schools are also available for student use.
Program of study culminates in a thesis (ThM) or dissertation (PhD) project focused on an issue relevant to your ministry context.

Program Committee and Faculty 
The AGST ThM/PhD in Theological Studies and Church History is hosted by the International Graduate School of Leadership. It is led by Dr. Stephen Pardue, who began serving as program director in August 2020.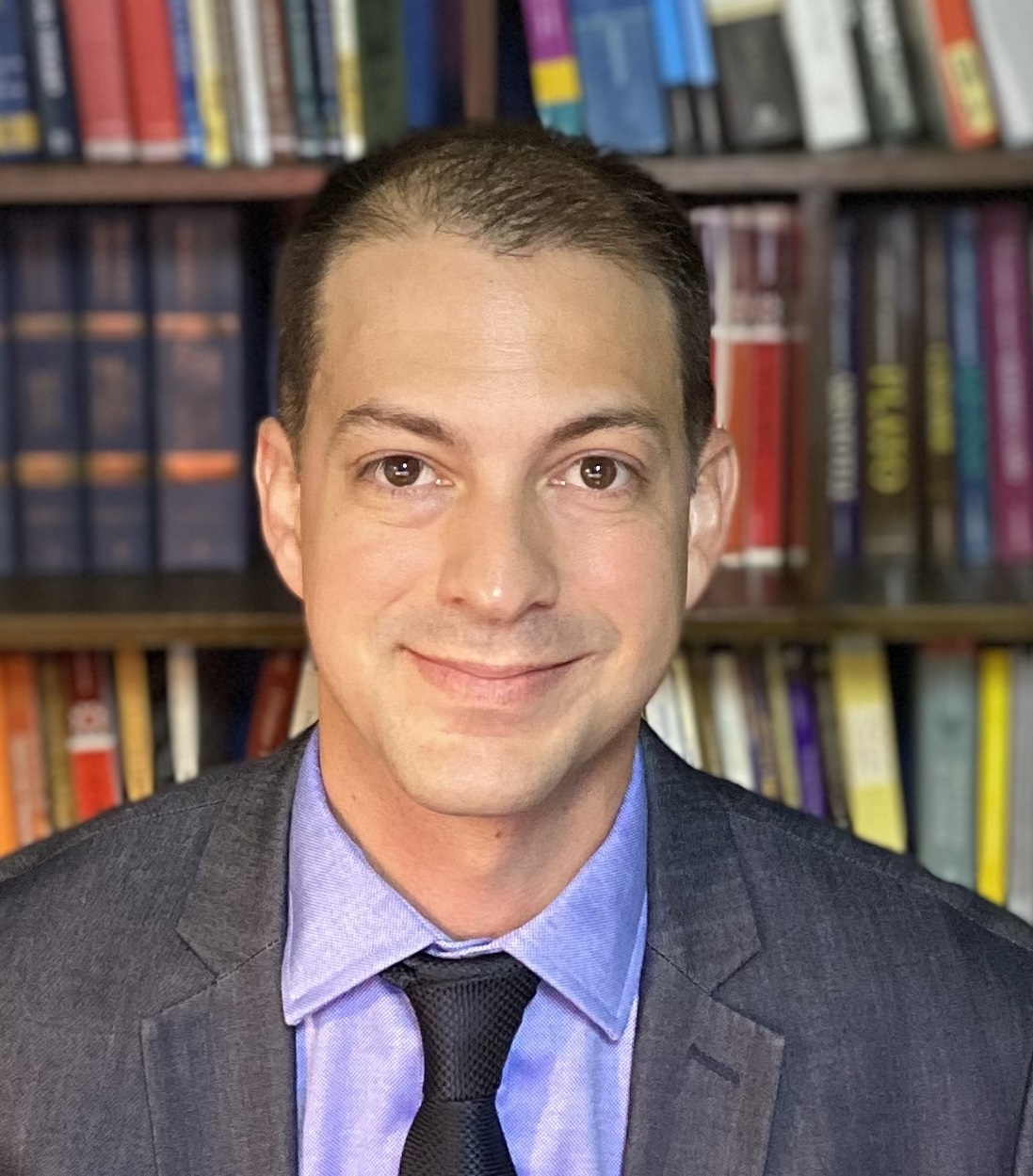 Dr. Pardue holds a PhD in Theology from Wheaton College. He serves as Program Director for Asia Graduate School of Theology's ThM/PhD program in Theological Studies and Church History, and also teaches theology at the International Graduate School of Leadership. He also serves as the Associate Publications Secretary for ATA Publications, overseeing the development of new textbooks for the growing Asian church. He is the author of The Mind of Christ: Humility in Early Christian Theology (T&T Clark) and co-editor of Asian Christian Theology (ATA Publications/Langham), Majority World Theology (InterVarsity), and the Majority World Theology series (Eerdmans/Langham). Steve serves as a lay leader at Union Church of Manila and is married to Teri; together they keep busy raising their four children: Ava, Lucy, Simon, and Ivy.
Areas of interest: Contextual Theologies, Christology in Asia, Theological Method, virtue ethics and theology, humility.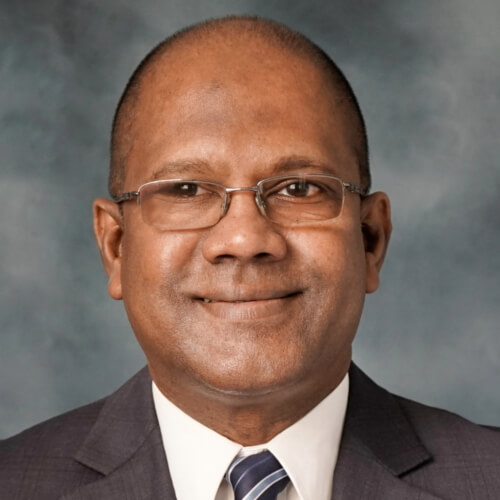 Dr. Joseph serves IGSL as Director for Leadership Programs and Academic Dean (OIC). He joined IGSL as full-time faculty in June 2018. He also teaches in the Theological Studies department. 
Before coming to IGSL, Dr. Joseph was a professor at the Asian Christian Academy-Evangelical Theological seminary near Bangalore, India from 1999 to 2018. While he primarily taught in the Theological Studies department, he has also taught courses in Biblical Studies and Pastoral Theology. He served there as the Director of Administrative Affairs from 1999-2003 and as Academic Dean during the 2003-2004 school year. Most recently he directed the PhD studies department of the seminary from 2012 to 2018. 
Abraham was ordained into Christian ministry in 1999 by his home church in New York City, and served on the pastoral staff of Bangalore Evangelical Church from 2012 to 2016. He currently attends Union Church of Manila. He is married to Laura and they have two children, Abigail and Andrew. Their basset hound, Lego (short for Legolas) is also a beloved member of the family. 
Areas of interest: Pastoral theology, theology of Christian ministry, doctrine of God, theological interpretation of Scripture
Dr. Peñamora holds a Ph.D.in Theology with a concentration in Christian Ethics from Fuller Theological Seminary, Pasadena, California, USA. He serves as Executive Director of the Theology Commission, and the Justice, Peace and Reconciliation Commission of the Philippine Council of Evangelical Churches (PCEC). He is also the Executive Director of the Center for the Study of Christian-Muslim Relations. Aldrin is the co-editor of Christologies, Cultures and Religions: Portraits of Christ in the Philippines (OMF Literature and ATA), and he has published essays both locally and abroad. He is also the co-editor of Asian Christian Ethics: Evangelical Perspectives and Faith and Bayan: Filipino Evangelical Responses to Contemporary Social Political Questions (both forthcoming publications from Langham). Aldrin is an affiliate faculty of Asia Graduate School of Theology and Asian Theological Seminary. He is an ordained minister of the Conservative Baptist Association of the Philippines (CBAP), and is married to Christine Ching-Peñamora.
Areas of interest: Political and Public Theologies, Christocentric Ethics, Just Peacemaking, Interfaith and Christian-Muslim Relations  
Dr. Barber holds a PhD in Intercultural Studies from Trinity Evangelical Divinity School. He is chair of the Intercultural Studies discipline at IGSL and teaches courses in Contextualization, Asian Religions, and Church Planting.
Dr. Barber served as a church planter for 23 years in Japan. He then taught 3 years at
Eastwest College of Intercultural Studies in New Zealand before coming to IGSL in
2016. 
Dr. Barber wrote research articles entitled, "Host-directed Short-term Missions: Interviews with
Japanese liaisons" and "Globalization, Contextualization and Indigeneity" both
published in Missiology. He also co-authored with Robert Priest the chapter, "Culture
and the Missional Engagement with Good and Evil: What We Learned About
Contextualization from J. Robertson McQuilkin", in the book Transformed from Glory to
Glory.
Ron and Amy have been married since 1982 and have 3 children and 4 grandchildren.
Areas of interest: Contextualization, Ethnic Identity, Globalization

Dr. Beatrice Victoria Ang
Dr. Ang holds a PhD in Systematic Theology from the University of Edinburgh. Her recently submitted dissertation explores the theology and church leadership practice of the fourth-century Church Father, John Chrysostom. In 2021, her first scholarly article, "Examining John Chrysostom's Ideal of the Ascetic Priest," was published in Studia Patristica (Leuven: Peeters).
Dr. Ang was born and raised in Manila, Philippines, where she also received her bachelor's degree in Consular and Diplomatic Affairs and her MDiv and ThM degrees in Biblical Studies and Theological Studies, respectively. Her ThM thesis was on John Calvin's thoughts on Communio Sanctorum and its relevance to contemporary Philippine political engagement. While working on her MDiv and ThM degrees, she taught and co-taught courses in theology, biblical languages, and preaching at the International Graduate School of Leadership (IGSL). 
Dr. Ang also currently teaches Global Christian History at the Biblical Seminary of the Philippines (BSOP) and serves as a committee member of AGST's ThM/PhD program in Theological Studies/Church History. 
Beatrice's immediate family consists of her parents, grandmother, three siblings, a brother-in-law, and one very sweet and intelligent niece. She enjoys music, art, detective stories, and long walks in lovely scenery.
Areas of interest: John Chrysostom, Patristics, Systematic Theology, Church History, Preaching, Bible 

In addition to the program committee, guest and affiliate faculty teach courses and supervise student research. 
Dick Eugenio, Ph.D. (APNTS)
Floyd T. Cunningham, Ph.D. (APNTS)
Timoteo D. Gener, Ph.D. (ATS)
Adonis A. O. Gorospe, Ph.D. (ATS)
Anne C. Harper, D.Miss. (AGST)
George W. Harper, Ph.D. (AGST)
Jean Uayan, Ph.D. (BSOP)
Federico G. Villanueva, Jr., Ph.D. (ATA)

ThM Program Design
New cohorts begin every August
At present, all coursework is delivered online. As conditions allow, we may open face-to-face opportunities for study. For further information about present plans in light of conditions and local government policies, please use the inquiry form here.  
Note: The Commission on Higher Education (CHED) has suspended previous restrictions on digital learning in light of the COVID-19 pandemic and a moratorium on most in-person educational activities in the Philippines. However, international students may need to be aware of certain restrictions on receiving a CHED-recognized degree when studying in a fully online format. (This should not affect the validity of your degree vis-à-vis ATA recognition.)
Courses delivered via IGSL's Learning Management System, Canvas
Courses are delivered both via modules in January and June, and in semesters (August-December and January-May)
Admission Requirements and Process 
Note: Applications to join the PhD are currently closed as the program is being redeveloped.
Requirements for applying to AGST's ThM in Theological Studies and Church History:

Completion of an MDiv or the equivalent with a GPA of 1.5 (B+) from a seminary accredited by the Asia Theological Association (ATA), the Association for Theological Education in South East Asia (ATESEA), or a similar accrediting body. Transcript should demonstrate completion of the following:

Twelve (12) credit hours in graduate-level biblical studies;
Twelve (12) credit hours in graduate-level theological studies; Six (6) credit hours in graduate-level Hebrew and six (6) credit hours in graduate-level Greek. Studients who have not completed these requirements in their previous coursework may receive offers of admission conditional upon the completion of supplemental coursework requirements.

A TOEFL score of at least 550 or the equivalent for all applicants whose first language is not English
At least 3 years of ministry experience
Admission Process

Complete online application form here with references and biographical essay
Pay application fee (one-time, non-refundable): USD 35
A TOEFL score of at least 550 or the equivalent is required for all applicants whose first language is not English. If you do not have a recent TOEFL score (valid within two years from the test date), you will be required to take an English Proficiency Test administered by IGSL at USD 10 fee.
 The Program Director or member of the program committee will conduct a brief online interview to get to know you. This will also present an opportunity for you to ask further questions about the program.
Submit writing sample.
Submit official transcripts. These must be directly from all institutions of higher education you attended. Transcripts in a language other than English must be accompanied by an official English translation.Notification of completed application



Application Dates

Applications for joining the program open at the start of the calendar year for applicants seeking to matriculate the following August (e.g., those seeking to start their studies in the 2022-2023 school year may begin applying in January 2022). For consideration in the first round of admissions, applications and supporting documents must be received by April 1. Later applications will be considered if the first round of decisions has not filled all open seats for the incoming year.
January 1: New applications open
May 1: Applications for round 1 of admissions must be complete
April 30: Round 1 Admissions decisions
June 30: Round 2 Admissions decisions (if slots remain available after Round 1)



Tuition Fees

Tuition (24 credit hours for ThM/PhD plus 6 credit hours thesis (for ThM)/9 credit hours dissertation (for PhD)

For students from developed or First World countries 
For students from developing or Third World countries

USD 135 per credit hour

USD 105 per credit hour
Estimated cost of books
USD 125 per course
Comprehensive Exam
USD 50
Thesis/Dissertation Fee
USD 800
Application Fee (non-refundable)
USD 35
English Proficiency Test (if needed)
USD 10
Registration Fee
USD 10 per semester
Administrative Fee
USD 60 per semester
Library Fee
USD 30 per semester
Graduation Fee
USD 35
Graduation Requirements
The ThM/PhD degree is awarded upon successful completion of the following:
Satisfactory completion of 24-credit hours of coursework with at least 1.75 GPA (B). 
Satisfactory completion of a comprehensive examination. 
Completion and successful defense of 6 credit hours thesis (for ThM)/9 credit hours defense (for PhD) 
Satisfactory completion of all other requirements (languages, etc.) specified by the student's program committee. 


All these requirements must be completed within three years of matriculation into the program for full-time students and within five years for part-time students. Petition to extend the statute of limitation may be made by a student to the Program Committee.
Scholarship Application
Limited scholarship funds are available to students with financial need and serving in Majority World contexts.
Before applying, students should seek support from their church, organization, teaching institution, and family; in addition to academic promise and strategic impact, the program seeks to prioritize applicants with strong support from their ministry stakeholders. Maintaining a scholarship will require remaining in good standing with the program, including a GPA of 1.75 or higher.
Contact information 
If you have questions or would like more information about the program, you may send your inquiries, here.