---
"Restoring community and building lasting peace through the church"
We live in a broken world. More refugees daily flood into countries across the world from violently conflicted countries than at any time in history. Nations are increasingly divided against themselves by tribe, by privilege but also by philosophical orientation. We now speak of the extreme right and the extreme left and wonder if the middle is excluded. Our churches feel the pull of conflict, dividing not only over the old lines of denomination but now the new uncertainties of gender issues and lifestyle choices. And our families are divided. We are uncertain how to dialog between traditionalist grandparents and a modern experimenting "plugged in" generation.
Peace Keeping
Yes, Peace Studies is about the "blue helmet" peace keeping in violent countries of the world. You may wonder what that has to do with the Church. Currently, the UN has active peacekeeping missions in 14 countries. Only 6 of those are places where the church does NOT have a viable presence. What has happened to the witness of Christ in these violent places? How ought the church work with peacekeepers if they believe in the Peacemaker?

Peace Building
Yes, Peace Studies is about "peace building". Why shouldn't it be the church's role to build bridges between people of difference, reaching out to those who are "not us"? Jesus took his disciples to the town of Sychar just to help them understand the place of the Samaritan in His Kingdom.

Peace Making
And YES, Peace Studies is about "peace making". When relationships are strained in your family, your church, your school, or your organization, YOU need to know what to do that helps heal that brokenness rather than make it worse. Do you negotiate to win or to build? Do you look for a mediator who agrees with you or who will help resolve the issues as well as the relationships? Do you know how to help others in their conflict…or only make it worse?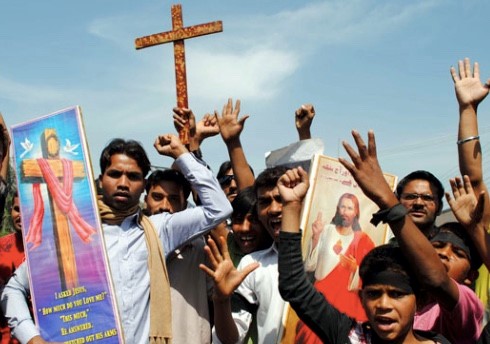 Peace Studies at IGSL
The Peace Studies program seeks to build scholars, practitioners, and researchers and prepare them with a platform for making lasting social and kingdom impact in many of the situations today that need the gospel the most.
This program is in cooperation with the Asia Graduate School of Theology-Philippines. It jointly offers two possible doctoral degree completions: the PhD (Doctor of Philosophy) or the DMin (Doctor of Ministry). Alternately, the program can be finished with a ThM degree.
This program is accredited by the ATA and is recognized by the CHED.
---