IGSL Online: Broader Reach, Deeper Impact
Another first in history is happening in a week- IGSL is welcoming the new academic year fully online! So many familiar sights and sounds will be missed as this new school year starts. For faculty and continuing students, it's hard...
Read more
COVID -19: A Game Changer
In God's arena, losses pave the way for boundless gain. Despite the current situation, we look forward with excitement and hope to the upcoming academic year 2020-2021. Our mission and vision remain the same! But our understanding of that mission...
Read more
May 30, 2020 marked the first virtual graduation program of IGSL as 74 students attended their commencement ceremonies while sitting in front of their computer screens. Some were still in their dorm rooms on campus, others were in their own Read more…
The year 2020 started in agitation and fear as the Taal volcano spewed ashes on January 12, affecting the surrounding towns in southern Luzon, as well as Metro Manila, and even some areas of Central Luzon. Then, the Coronavirus which Read more…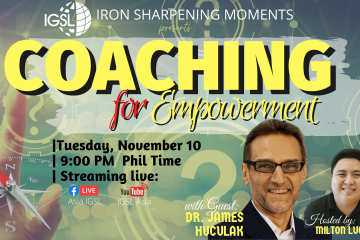 "Coaching has become the most popular approach to leadership development in the 21st century." – Dr. Peter Hawkins – What is coaching?  – Why do we need coaching?  – What are its benefits and strengths?  – How is coaching similar to Read more…
Learn powerful leadership skills for solving problems, reaching goals, and developing others. DATES & TIMES LIFE-TRANSFORMING SKILLS The Coaching Workshop for Christian Workers This course uses the C.O.A.C.H. Model developed by Keith Webb, which is a radically different approach to Read more…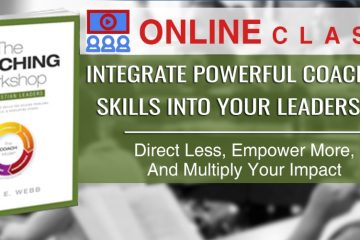 Humility is a much desired but often misunderstood and absent virtue in Christian life and practice. Join us for an hour of discussion on the biblical, theological, and practical aspects of humility. We will address questions such as: Is humility Read more…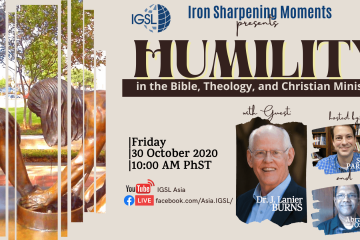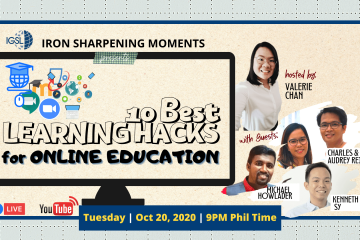 FACEBOOK: YOUTUBE: See you!!! #IronSharpeningMoments #IGSL #BestPractice
As Christian leaders, we need to lead the way in reflecting God's heart toward children by protecting them from harm. But, unfortunately, some Christian leaders have done the opposite by either turning a blind eye, shifting the responsibility to someone Read more…