Erratum: The scripture reference of the quoted Bible verse in the version published on February 16 is 2 Cor. 5:17. It was mistakenly indicated as 
1 Thess. 5:17.
PRAY FOR TRANSFORMATIONAL LEADERS
Dear friends, 
As followers of Jesus Christ, we are called to a new life. If anyone is in Christ, he is a new creation; the old has gone the new has come! (2 Cor. 5:17) This newness is not just for our own benefit, but we are called to effect change where God has placed us. And some have been called to be the catalysts of change, leaders who are agents of transformation in their families, churches, communities, and nations.     
It's an immense calling that can't be done apart from God. These leaders need friends and mentors who will guide and cheer them on as they progress in fulfilling their calling. 
Do you know someone who has been praying for further equipping as a leader? Help them take the next step to become a transformational leader.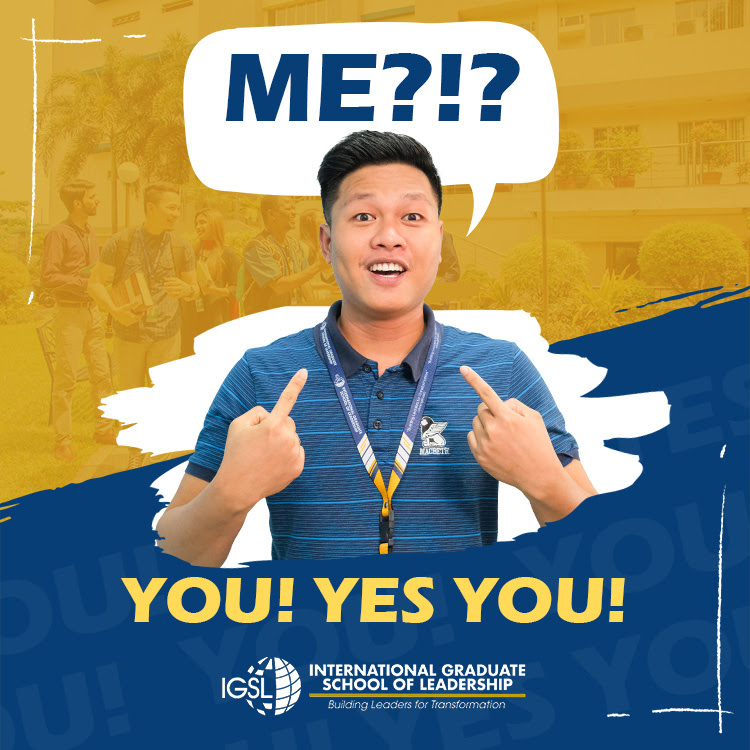 IGSL has been equipping leaders for transformation in 43 countries around the world for more than 40 years. When it comes to leadership development, IGSL can help them with that! Pray with us as we ask God for more workers to be equipped and sent out into the harvest field. 
As always, dear friends, we would love to pray for you. Let us know how by sending your prayer requests to dr.crisuy@igsl.asia. 
 
Yours for the fulfillment of the Great Commission, 
Dr. Cris Uy
IGSL President