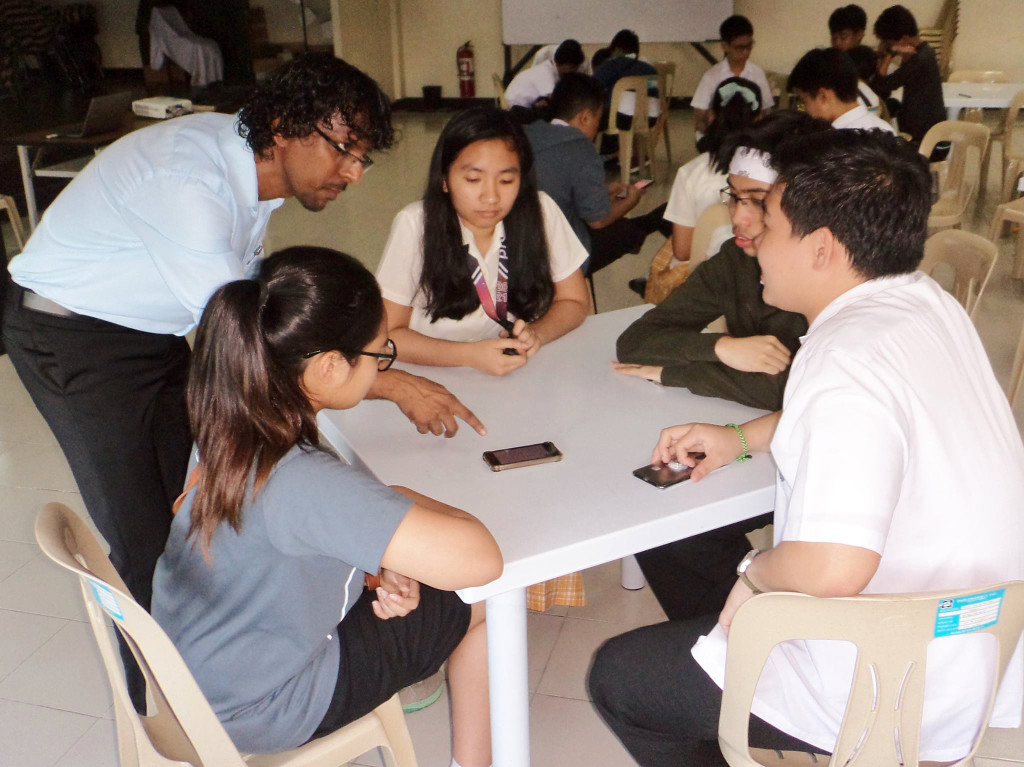 He didn't think he'd be a teacher until he became a Christian at the age of 17.
After coming to faith in Jesus Christ as his personal Savior, he felt God called him to this profession.
This was why Joseph Fernando, a graduating IGSL student,
accepted God's call and became a math and English teacher back in his home country of Sri Lanka. As a passionate follower of Christ, Joseph was a teacher with a burden to help struggling math students gain confidence in the subject and to know the God who loved them. Because teaching was a calling from the Lord, Joseph was committed to becoming the best teacher he could be. After receiving a promotion at his
In January, Joseph received a golden opportunity when he was invited to speak to a Christian high school student group at Philippine Science High School (PSHS). The Christian student group called ACTS is supervised by Ms. Teresita Paccarangan, a PSHS teacher who met Joseph at a CrossRoads* Teacher Training program at IGSL when he joined as a participant in a seminar led by Ms. Paccarangan.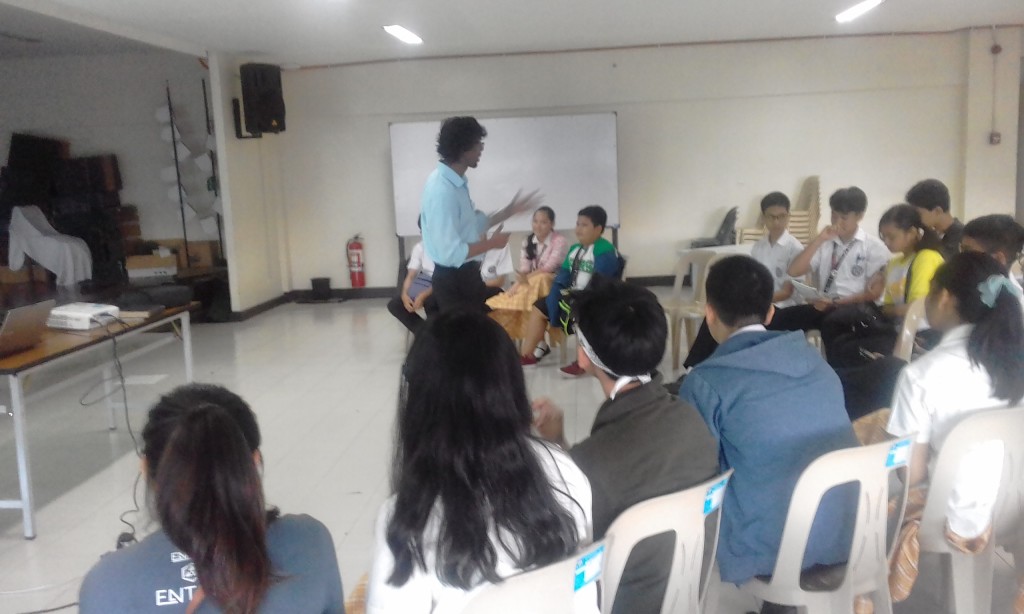 Philippine Science High School is where some of our country's most brilliant young minds study, with only 5-6% of over 20,000 students from all over the nation passing the school's rigorous annual entrance exam. With the school's strong focus on science, math, and technology, it has produced outstanding scientists, medical doctors, academicians, lawmakers, journalists, and other thought leaders through the years.
At the ACTS gathering on January 10, Joseph challenged the students to put God first, to focus on their walk and work with Him (2 Cor. 5:17-21). He encouraged them to make their knowledge of God and relationship with Him their highest pursuit. Life at PSHS is so academically intensive that many of the Christian students there neglect living out their faith as they make studies their top priority. In addition to taking classes, many students live on campus and become immersed in a scholarly culture which approaches academics and life apart from a Christian worldview. Sadly, many students embrace an agnostic or atheistic worldview during their years at PSHS.
Joseph's message of putting God first in their lives was radical to the students. The ACTS members were actively engaged during his talk and some approached him afterwards with further questions. Because his talk so captured the students' attention, Ms. Paccarangan invited him to speak to the group again on Valentine's Day.
During this second meeting, Joseph spoke on the subject of love. He spoke from Ephesians 3, highlighting verses 18 and 19: "[That you] may be able to comprehend… what is the breadth and length and height and depth, and to know the love of Christ which surpasses knowledge…" and connected this knowledge of Christ's love with the students' highly intellectual minds and parched, weary hearts.
This math teacher is a passionate discipler of young people and a faithful disciple of Jesus who knows God's heart for the next generation. He believes it is crucial for students to know Jesus in their teen years because those are the years they will face many crossroads, searching for their identity and purpose.
Please pray for Joseph, his family, and their ministry to students here and in Sri Lanka. Pray also for the Christian students and teachers at PSHS to put their personal relationship with Jesus first and be willing to be used by Him.
---
*Crossroads is a ministry of Cru organized to transform communities and save lives of at-risk youth through education and evangelism. For more information about CrossRoads, visit their website at http://crossroadslink.org/about/.
---