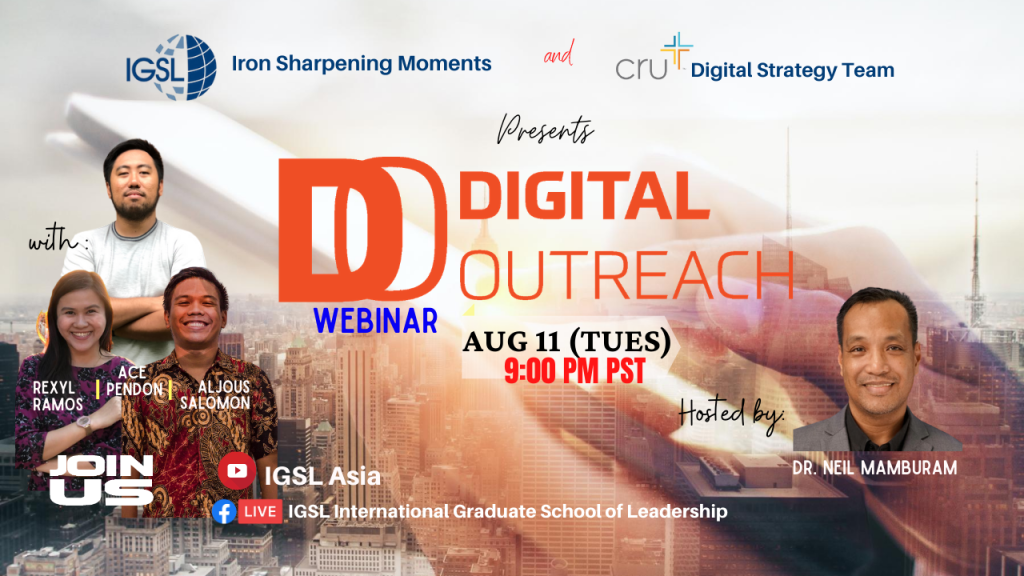 – Aug 11 (9:00PM PST)
Every day, we adapt to our fast-changing world shaped by uncertainties. With so much information available online, what options are there for the hungry and seeking?
Now, more than ever, people seek solutions and yearn for the truth. People are longing for comfort, peace of mind, and assurance. They are aching for answers to many of life's questions.
How can we effectively lead others to THE ONE WHO IS everything people could ever need?
Join us this Tuesday, Aug 11 for another Webinar Series by Iron Sharpening Moments. We will be joined by Digital Missionaries from Cru. Tune in to know more about Digital Outreach, some models we can follow, and the tools available for us.
The harvest is ripe. Let us heed our Master's call!
Tune in thru FB:
YouTube Webinar Replay