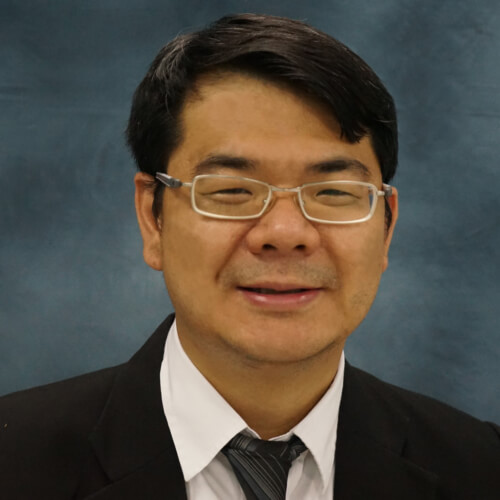 2 Timothy 4:1-8
Rev. Nehemiah Sia, DMin
March 5, 2019
Finishing well is for all of us. We face trials and temptations, and the tendency is to lose heart. The song "God is the Strength of my heart" expresses this truth. Many times our heart and strength will fail. But God is our stronghold.
You have heard the saying, "The Christian life is a marathon not a sprint." It takes a lot of perseverance and patience to reach the finish line. It took ten years for Leonardo Da Vinci to finish the "Last Supper." Great works of art take time. The principle that faithfulness comes before success is found in all scriptures.
In a world where almost everything is instant, we miss the slow cook in a crock pot. And usually, crockpot-cooked food tastes better. Be patient with yourself and others as you continue to grow so you can finish well. The Christian life is a surrendered life—a life of denying yourself, taking up your cross daily, and following Jesus. So how can we finish well as a Christian leader? Our passage shows us two ways to finish well as a Christian leader:
We have to preach the Word of God faithfully. (2 Tim. 4:1-5)
The whole book is basically saying, "The days are evil and we are to be faithful – faithful to the end." And one way to finish well is to preach the word of God faithfully. Your time at IGSL is preparation and training. The main task, especially for the graduating class, is to preach the word. It is not easy. It takes time. You need to do your homework.
During my seminary years from 1997 to 2001 in Dallas Theological Seminary, I became part of a multicultural church called Grace Life Fellowship. Our pastor was a Japanese-American and the attenders were from different countries. We served through preaching, teaching English, and in other capacities. It was the first time God opened my heart to the world.
Teaching at IGSL never crossed my mind. But God was preparing me even then as I preached and served in various ways. And so when I received the invitation to teach at IGSL, even though I felt inadequate, I accepted the challenge in the end. God will continue to lead us as we strive to faithfully preach and teach His word.
Secondly, we must fight the good fight of faith consistently. (2 Tim. 4: 6-8)
Another way to finish well is to look forward to the day when Christ will come again and reward us. We have to continue to fight the good fight of faith consistently. We can finish well. Philippians 1:6 says, "And I am sure of this, that he who began a good work in you will bring it to completion at the day of Jesus Christ."
Finishing well, as Paul wrote to Timothy, can be summed up by preaching the Word of God faithfully, and fighting the good fight of faith consistently.
Let me end by sharing to you this popular song by Steve Green, "He Who Began a Good Work in You."