---

This course aims to introduce students to key texts, figures, and concepts associated with the virtue of humility. While the primary discipline of engagement will be Christian theology, students will also interact with material from psychology, anthropology, philosophy, and some Asian religion thoughts in light of the Southeast Asian context.
In addition to offering a deeper acquaintance with the history of humility, the course will also seek to help students formulate an understanding of the virtue that is relevant to their cultural context.
This is a special course on "Humility in Historical and Contextual Perspective" SUMMER CLASS by DR. STEVE PARDUE. April 17-21, 2017. International Graduate School of Leadership (IGSL), Manila, Philippines. Open to all! Enroll now through the Register button below. Or you may contact the IGSL Registrar, Ms. Marites Hilapo at (+632) 9841210 local 125 or (+632) 4544546 to 50. You may also send an email to mhilapo@igsl.asia.
To register for this class, please go to the link below

---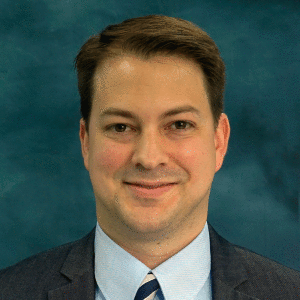 About the Instructor:
Dr. Stephen Pardue earned his Ph.D. in Theology, M.A. in Theology, and  B.A. in Ancient Languages from Wheaton College. He became an adjunct professor at the International Graduate School of Leadership (IGSL) in 2012. He teaches classes in Bibliology, Theology Proper and Theological Anthropology, as well as Christology and Soteriology. In addition, he is co-chair and founder of the Scripture and Theology in Global Context Consultation at the Evangelical Theological Society in the US.
He was a recipient of the H. Wilbert and Colene Norton Fellowship at Wheaton College from 2008 to 2012, and was granted another fellowship in 2015 by the Center for Christian Thought at Biola University.
His dissertation on "The Mind of Christ: Humility as an Intellectual Virtue in Christian Theology" was published by Bloomsbury under the title The Mind of Christ: Humility and the Intellect in Early Christian Theology. Together with K.K. Yeo and Gene L. Green, he is editor of two theology books as well as series editor of the Majority World Theology Series (four volumes under contract with Eerdmans) with the same colleagues.
He has written essays and journal articles on various topics in theology and has given several presentations at theological conferences in the US, UK, Singapore and the Philippines.
He is passionate about helping students grasp the value of theology and the Christian tradition for life and mission in Asia's diverse contexts.
Dr. Pardue is married to Teri, and they are blessed with four children, Ava, Lucy, Simon and Ivy. He enjoys spending time with his kids, exploring new places, and savoring good food.