---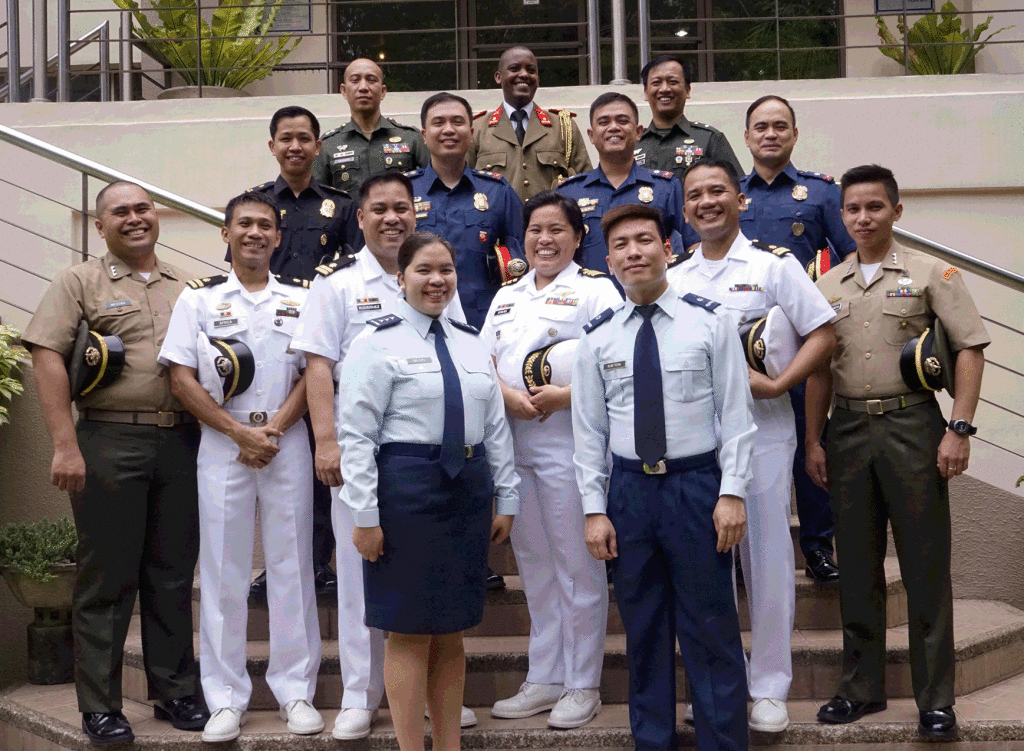 IGSL is committed to developing servant-steward leaders for key sectors of society. The school has signed Memoranda of Agreement with different branches of the military and law enforcement agencies to give officers scholarships in Transformational Leadership.
_________________________________________
What our graduates say about IGSL's Master of Arts in Transformational Leadership program: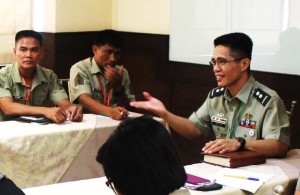 Lieutenant Colonel John Jadloc, Philippine Army, MATL 2011, cum laude.  After graduating from IGSL, John served with the Army Governance System Management Office (AGSMO), the office driving the implementation of the Army Transformation Roadmap.
"IGSL teaches leadership by demonstrating it. Each faculty member leads a group of students and journeys with them throughout the course. The MATL program helped me understand the prevailing culture of the Armed Forces of the Philippines.  It equipped me to be an effective advocate of good governance through the Army Transformation Roadmap.  IGSL provided knowledge and skills that helped me contribute to personal and organizational transformation by, for instance, helping people resolve personal conflicts.  All of these are in light of continuous study, teaching and practice of the Word of God."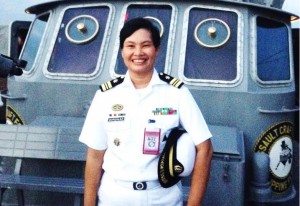 Lieutenant Commander Elvira Rodriguez-Gonzales, Philippine Navy, MATL Class of 2013, magna cum laude.  Elvie is the executive officer of the survey vessel BRP Explorer.
"I am grateful for the MATL program and the IGSL experience as a whole. It gave me a fresh perspective on leadership – one that includes stewardship. In whatever assignment or leadership responsibility I have, I remind myself that God brought me there for a purpose: to be a good steward of the position, the resources, and the people whom I am called to lead."
Your country needs YOU to lead transformation!  
No, this isn't about superheroes.  This is about real-life servant-steward leaders who want to contribute towards making genuine, lasting transformation happen in our country — YOU!
The country is ripe for transformation.  Local government units and organizations, particularly the military, police, jail management, and other uniformed services, have launched initiatives to transform their organizations into effective teams that accomplish their mission and enjoy the confidence of their constituency.  In order for these initiatives to bear fruit, leaders are needed to advance the transformational agenda.  Are you up to the challenge?
IGSL can help you become a more effective transformational leader.  Recognized for its core competence of building leaders since 1981, IGSL has taken its robust leadership curriculum and blended it with the best practices in organizational transformation to produce a unique curriculum that combines theory, practical field exposure, coaching and mentoring by practitioners to equip leaders for transformation.
IGSL offers full scholarships in the Master of Arts in Transformational Leadership program to qualified commissioned officers of the Armed Forces of the Philippines, the Bureau of Jail Management and Penology, the Philippine National Police, and the Philippine Coast Guard.  The provisions of the scholarship agreement are embodied in a Memorandum of Agreement.  The first graduates of this program are now serving in key roles in the AFP's various transformational initiatives.