---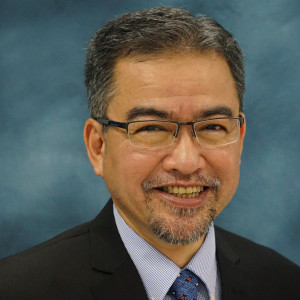 Rev. Randolph T. Velasquez engages leaders deeper in the life of Jesus through his ministry with Wavemakers. As the National Director, seeing the global vision of the fulfillment of the Great Commission in this generation is his focus. He passionately trains, coaches and mentors leaders to build movements of disciplemaking in the country, Southeast Asia and South Asia.
His desire to see movements everywhere grew during his involvement with Philippine Campus Crusade for Christ and also through rich pastoral experience at Capitol City Baptist Church.
Being an elder and director for discipleship and training at CCBC, witnessing his home church turn into a disciplemaking ministry is a privilege that he shares with a team of faithful, passionate and able co-workers. He continues to experience the joy of discipleship in leading a group of young men.
Pastor Randolph also serves as the National Youth Director of Conservative Baptist Association of the Philippiens, mobilizing youth and young adults to participate in seeing 2,025 churches planted by year 2025.
He took up Pastoral and Biblical Studies at Alliance Graduate School and received a Diploma in Youth Ministry. Deeply devoted in disciplemaking over twenty-four years in the ministry, he is presently an Adjunct Professor at International Graduate School of Leadership (IGSL) and a professor at Conservative Baptist Seminar Asia (CBS-Asia).
He is blessed with three God-fearing boys through his loving wife, Jot, who is also a faithful partner and co-laborer in the ministry.
Send Message To: Rev. Randolph Velasquez