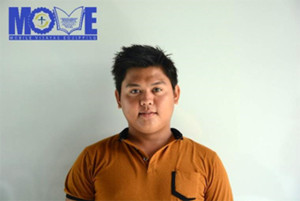 By Mark Anthony A. Fabella
Door of Faith Church
San Benito, Dagami, Leyte
Before the Foundations for Christian Leadership (FCL) training, I thought our church was fine. We have regular churchgoers every Friday and Sunday. It's a normal church, but it has not been growing.
Most churches, pastors, and leaders may have a hard time recognizing their own problem. But just as Jesus came for the sick, I believe that FCL came to help churches not just to diagnose their sickness but also to realize their great potential to reach communities.
Our church is part of MOVE or the Mobile Visayas Equipping group of churches assisted by Samaritan's Purse. Samaritan's Purse invites different training arms to equip churches and one of these is FCL. FCL started its classes in March 2018. In Tolosa, Leyte, one of the three training centers has just finished the third module after covering subjects such as Reaching Your Areas and Leading Leaders.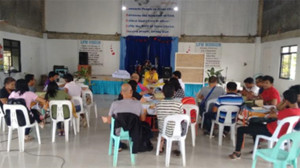 During the FCL training, my eyes were opened that it is not right for our church to just have regular attendance and not grow. Slowly, I was able to see that what we are doing is not enough nor right. I realized that our church is sick.
The training was helpful as I learned and was able to diagnose the sickness of our church – that most of our members are just churchgoers and that we don't have a ministry outside of the church. It was one of the major problems that we were able to solve. I shared what I learned from the FCL training to our leaders.
I also learned how to handle relationships with brothers and sisters in Christ, as well as build relationships with unbelievers. I taught this to our youth group by helping others in their need so that we can share the Gospel. For example, with the extended power outage, we allowed people to charge cellphones and flashlights for just a small fee for the fuel. And while they are charging their phones, we build friendship by having intentional conversations with them.
In my spiritual life, FCL helped me develop my personal devotion. As a new pastor, I find it hard to do my devotion in the morning. During the training, we were given notebooks and were challenged to do our personal quiet time. When I shared this to my leaders, it was more effective since I am already applying it and experiencing a personal revival.
Why FCL and MOVE Are Important for Me Today and in the Future
FCL and MOVE are doing something important because most of the lessons taught are things we don't learn in Bible school, specifically the techniques and strategies in reaching our community.
I already started using the strategies we learned. Every Sunday, I train youth leaders using the Obedience-Based Bible Study or OBBS. Now they are using it in their personal Bible study and sharing it with others in their campus.
One of my personal highlights for the first three modules is learning about purity. I believe that this should be taught to our youth. What I learned about purity challenged me to pass on this crucial message to the younger generation.
I am so thankful for the MOVE ministry of Samaritan's Purse and for our FCL trainers. Thank you, Samaritan's Purse, because without you we can't get this kind of training. I pray that FCL and Samaritan's Purse will not stop helping the churches and providing training. Not all who are pastoring know whether they are doing it right or not. Some have just been appointed or have been caught by the situation. So I hope that you will continue to do your ministry to the churches.